Mobis North America planning to hire on the spot at weekend event
Updated: May. 13, 2021 at 6:40 PM EDT
TOLEDO, Ohio (WTVG) - Mobis North America -- the company that builds the Jeep Gladiator -- is having trouble hiring workers. They will hold a speed hiring event on Saturday and plan to offer jobs on the spot.
"Our starting wage for supplemental is $15.50 an hour and we're working six days a week 10-hour shifts," says Mobis Plant manager Josh Wingate. "We're looking to fill positions right away. So, allow people to get employed and start making some money."
The hiring event is from 11 a.m.-6 p.m. at the UAW Local 12 Union Hall, 2300 Ashland Ave. in Toledo.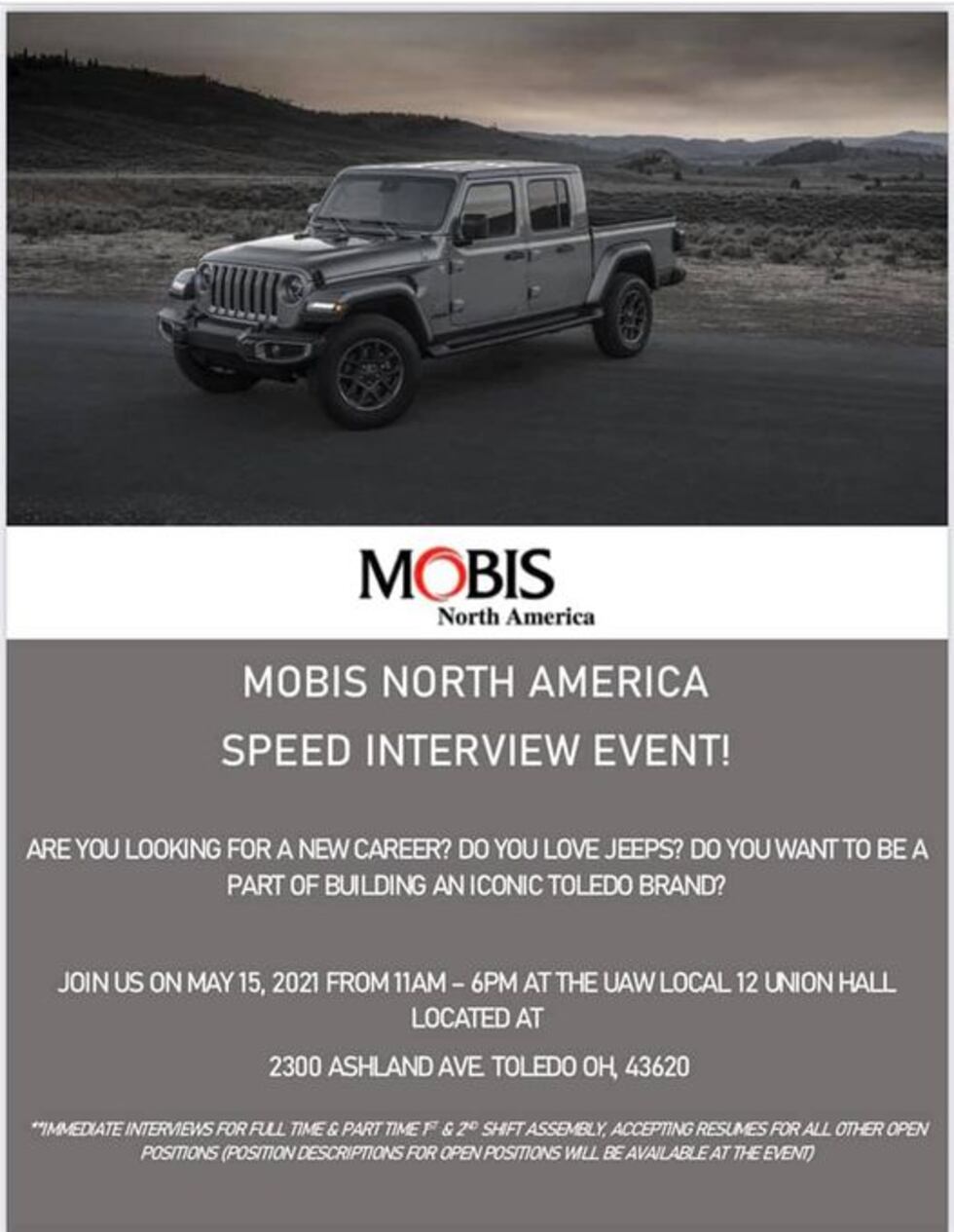 On May 23, Governor Mike Dewine says he will reinstate weekly work search requirements. All Ohioans applying for unemployment must show their job-hunting progress to the state government to receive unemployment payments. The requirements were put on hold during the pandemic.
Copyright 2021 WTVG. All rights reserved.