First Solar announces new manufacturing facility in Wood County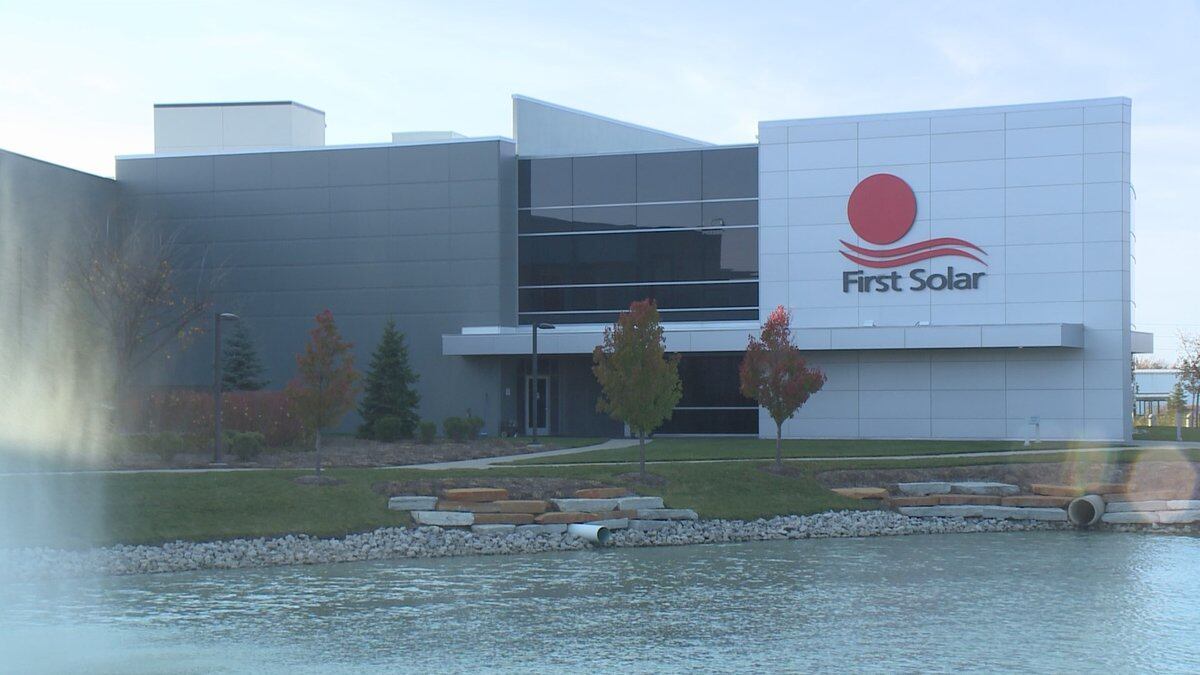 Updated: Jun. 9, 2021 at 9:40 AM EDT
LAKE TOWNSHIP, Ohio (WTVG) - First Solar announced it is expanding with the construction of a third U.S. manufacturing facility, to be located in Lake Township.
The expansion will increase the country's domestic capacity by 3.3 gigawatts annually when the Lake Township facility opens in 2023. When it's fully operational, by the estimated date of 2025, the facility will scale the company's Northwest Ohio footprint to a total annual capacity of 6 GWDC, which is believed to make it the largest fully vertically integrated solar manufacturing complex outside of China.
"These investments in American-made solar technologies are the perfect embodiment of President Biden's strategy to build out domestic manufacturing and supply chains for critical industries," said U.S. Energy Secretary Jennifer M. Granholm. "As a partner to our solar program since 2003 and a DOE loan guarantee recipient in 2012, this company is a great example of how investment and innovation can build the clean energy future right here at home—shoring up American competitiveness and bringing good-paying jobs to all pockets of the country."
The Lake Township facility will cover 1.8 million square feet and create around 500 jobs. It is expected to produce an enhanced thin-film PV module for the utility-scale solar market in the US, which is anticipated to have higher efficiency and wattage in a larger form factor.
The Rudolph Libbe Group will serve as design/build contractor for the $680 million solar module manufacturing facility. Construction is expected to begin this summer on the facility located adjacent to First Solar's second Ohio manufacturing facility, completed in 2019, and within a mile of First Solar's flagship manufacturing center in Perrysburg Township.
"We have said that we stand ready to support President Biden's goal to transition America to a clean, energy-secure future, and our decision to more than double our US manufacturing capacity with this new facility is First Solar making good on that commitment," said Mark Widmar, chief executive officer, First Solar. "This facility will represent a significant leap forward in photovoltaics manufacturing, a true factory of the future. It will leverage our advantaged position at the intersection of efficiency, energy yield, optimized form factor, and cost competitiveness while leading our manufacturing fleet in delivering the highest efficiency and wattage, and the lowest cost per watt."
State Rep. Haraz N. Ghanbari (R-Perrysburg) said the addition of the First Solar project, along with the announcement of a new Peloton manufacturing facility, "shows major progress for our region's economic outlook."
"This solar project expansion plan resonates with the manufacturing workforce of our communities to create jobs with the potential of efficient and environmentally-friendly sources of energy for the future," Rep. Ghanbari said. "Northwest Ohio is delivering on economic development, jobs, and this ultimately benefits our school districts and families regarding the financial logistics that were finalized.
"It's an exciting time for our area and I'm very happy to be the state representative of Wood County as we move forward during an economically and environmentally positive time."
Copyright 2021 WTVG. All rights reserved.