Former UT police officer up for parole after serving 30 years for murder
Jeffrey Hodge convicted of shooting and killing UT Nursing Student Melissa Herstrum
Published: Sep. 13, 2021 at 11:35 PM EDT
TOLEDO, Ohio (WTVG) - A man convicted of killing a University of Toledo student in 1992 is coming up for parole soon. A woman who had a run-in with him the night before the murder is among a group rallying to keep him behind bars.
The night before police found the body of a woman in Toledo in 1992, another University of Toledo student said she had a run-in with UT campus police officer Jeffrey Hodge, who was convicted of murdering Melissa Herstrum on January 27, 1992.
Anna Kolin remembers the night she had an encounter with Hodge.
"I remember the look on his face when he was looking in my window because he didn't have any reason, he just kept looking at me through the window, asking me where I was, where it was what I was doing in the window, and I thought who are you," Kolin said.
"When he would speak, it was kind of gibberish," she said. "It was real weird."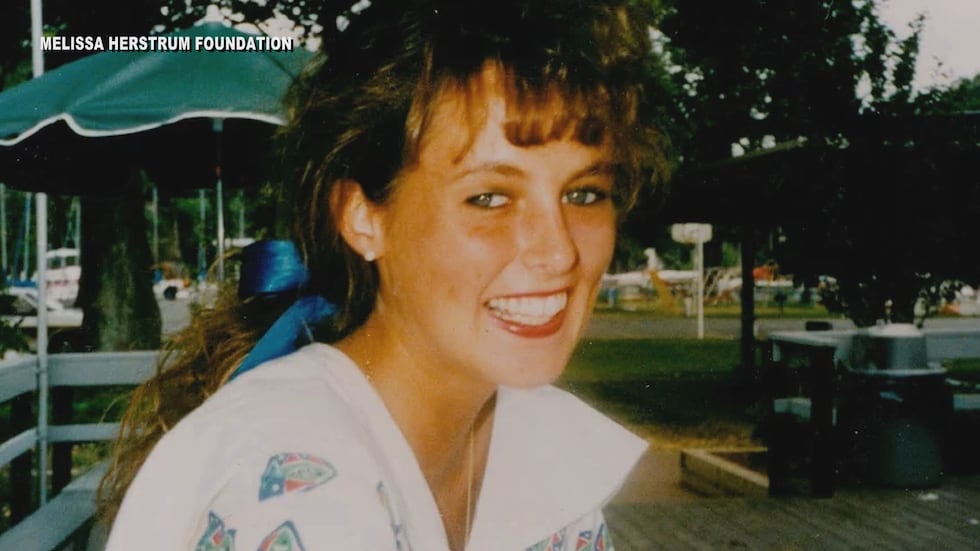 At about 2:30 a.m., Kolin parked her car near the tennis courts on the main campus when Hodge drove up. He parked right behind her car and was blocking her in, she said.
Hodge stood next to her car window when her boyfriend pulled up. Hodge then got back into his cruiser and drove away.
The next evening, Hodge took the life of Herstrum, a 19-year-old nursing student.
"So much has happened in life and I looked back and I think she was robbed of all of that," Kolin said. "Had my boyfriend not showing up when he did, it could've been just the other way around."
Court records say Hodge put Herstrum in handcuffs and shot her 14 times on the Scott Park campus.
Along with Kolin, a spokesperson for the University of Toledo -- which has a nursing scholarship named for Herstrum -- said it will also oppose Hodge's parole.
"The idea of him being released, just it's not fair," Kolin said. "The man needs to stay behind bars."
See a spelling or grammar error in our story? Please include the title when you click here to report it.
Copyright 2021 WTVG. All rights reserved.