Explosives discovered during Ohio State Highway Patrol traffic stop; 1 in custody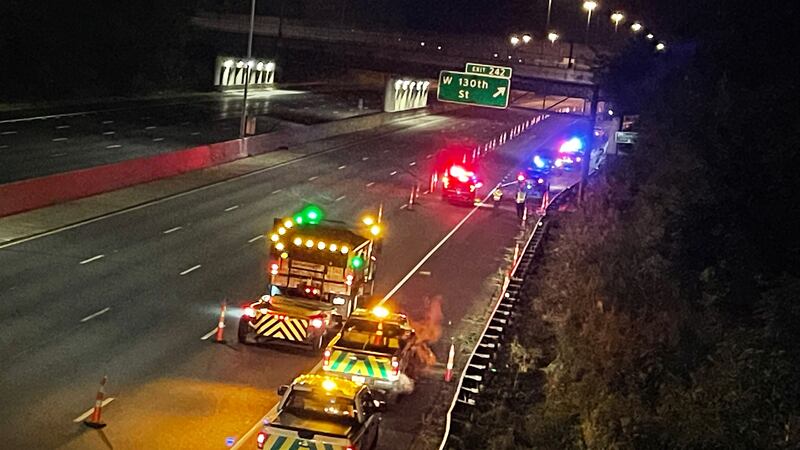 Published: Oct. 1, 2021 at 4:50 AM EDT
CLEVELAND, Ohio (WOIO) - The Ohio State Highway Patrol (OSHP) has confirmed that troopers discovered explosives early Friday morning during a traffic stop on I-71 southbound.
Wade L. Boone, of Cleveland, is facing felony charges of unlawful possession of a dangerous ordnance, improper handling of a firearm and having weapons while under disability.
An OSHP spokesperson said troopers attempted to pull over a red Ford Escape around 1:44 a.m. for failure to display registration as well as a vehicle defect.
The 38-year-old driver, identified by police as Boone, didn't immediately stop, the spokesperson said, driving about one mile before pulling over.
OSHP said the troopers making the stop also witnessed lots of movement inside the vehicle.
For those reasons, the spokesperson said, Boone was asked to exit the car when he finally pulled over.
Boone told troopers he had a firearm in the vehicle, OSHP said.
A firearm that wasn't properly secured was found during a search of the car, the spokesperson said.
But troopers continued to search, and the highway patrol said that's when they found four homemade explosives.
OSHP said the devices were seized, and Boone was taken into custody. He's currently in the Cuyahoga County Jail.
According to the spokesperson, domestic terrorism isn't suspected. Boone told troopers that the explosives were for "the eradication of animals" on a family farm in rural Ohio.
Mutual aid was requested Linndale and Cleveland police departments. The Cleveland Police Bomb Squad and Bureau of Alcohol, Tobacco, Firearms and Explosives also responded, the spokesperson said.
The investigation caused a lane closure until approximately 6 a.m.
The ramp from I-71 SB to W. 130th Street was also closed, according to OHGO.com.
Return to 19 News for updates.
Copyright 2021 WOIO. All rights reserved.