Earthquake reported near Eastlake along Lake Erie's shoreline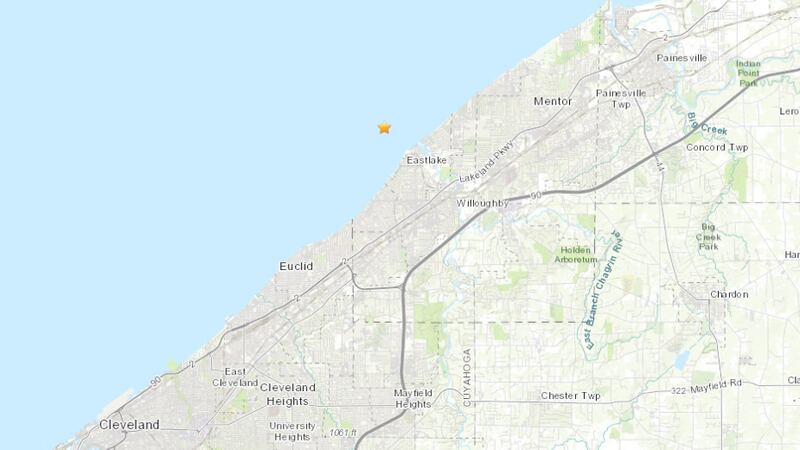 Published: Jan. 4, 2022 at 8:41 AM EST
|
Updated: Jan. 4, 2022 at 8:51 AM EST
CLEVELAND, Ohio (WOIO) - The United States Geological Survey reported that a 2.8 magnitude earthquake was detected near Eastlake's Lake Erie shoreline on Tuesday morning.
The earthquake occurred at approximately 8:20 a.m., according to the U.S. Geological Survey data.
"My daughter lives in Kirtland off of U.S. 6, and she felt it. And I know folks from work like off of 306, they felt it too in Mentor. My son in Willowick felt it as well," said Arlene Sawyer.
Residents in Northeast Ohio can submit a "Felt Report" to the U.S.G.S. describing what they experienced during the earthquake. Within minutes of the earthquake, dozens of reports were already submitted to the survey.
"I've lived in this city since 1957 so for a long time. I can remember being pregnant and having earthquakes. I remember having my son and the earthquake rattling the bed in the hospital," said Sawyer.
The U.S. Geological Survey said Northeast Ohio has a seismic zone with moderately frequent earthquakes. The largest in the area was a magnitude 4.8 reported in 1986.
This story will be updated.
Copyright 2022 WOIO. All rights reserved.