Feel Good Friday: A Very Special Delivery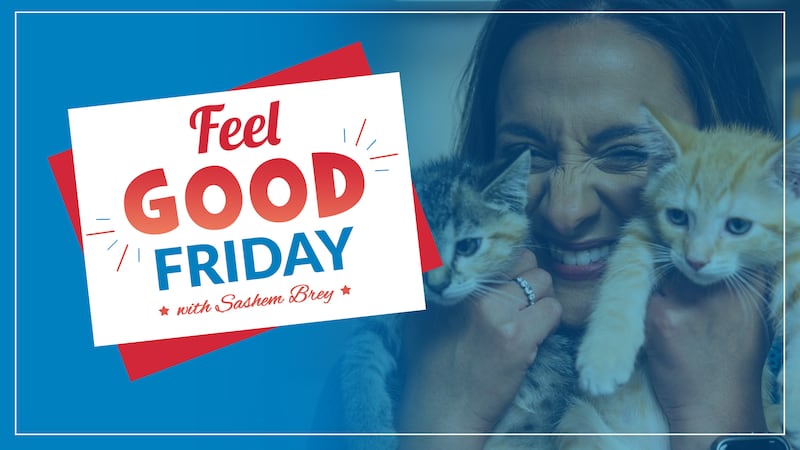 Published: Feb. 25, 2022 at 12:22 PM EST
NORTHWOOD, Ohio (WTVG) - A 911 call made in the early morning hours of February 8 ended up becoming an experience one Northwood police officer will never forget.
Patrolman Skyler Lynn happened to be in the neighborhood, when he got a dispatched to a call for a woman in labor.
"It took me, like, 30 seconds to get here and - I shouldn't have expected anything - but I just thought, I'll go inside and talk to her and the medics will show up and transport," he recalled.
Except, Sarah Mullholand wasn't going anywhere.
"The dispatcher was like, 'see if she can stop pushing'. But at that time, I could feel her coming out. I put my hand down there, and I could tell that it wasn't her head."
The little feet that greeted Officer Lynn belonged to Isabella Hazel, who was very ready to make her grand entrance.
"He came in there and I told him what I needed him to do, and he just put his gloves on and jumped into action. With no fear, no judgment, no nothing. Just literally got down to it. It was very helpful. Because I was terrified," Sarah said.
It was the first birth Officer Lynn ever witnessed. And after a little over a week in the NICU, Baby Isabella is now home, getting tons of love.
"My sergeant stated that in his 20 years here, he'd never had a call like this," Lynn laughed. "It's kind of one of those things you see in the movies. It was the best possible outcome."
It was also the best possible practice; Officer Lynn is expecting his first child this summer.
If you have an idea for "Feel Good Friday with Sashem Brey", submit it by clicking here.
See a spelling or grammar error in our story? Please include the title when you click here to report it.
Copyright 2022 WTVG. All rights reserved.