Family reunites with dog after seeing him under a different name on social media
Owners spotted video of estranged dog at Lucas County Canine Care and Control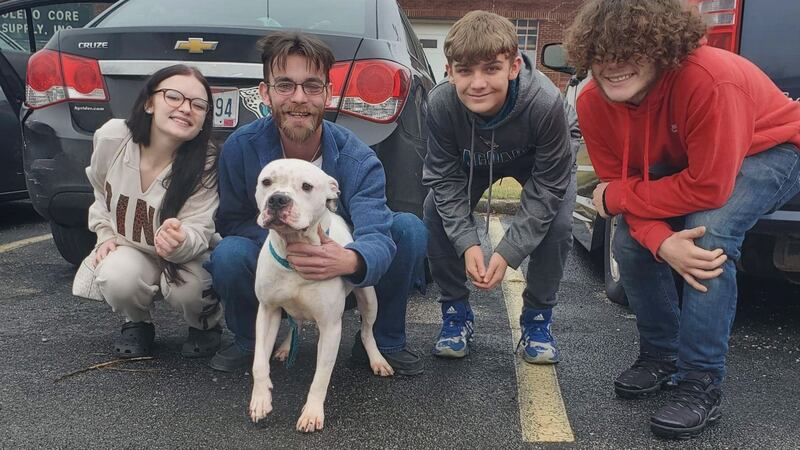 Published: Jan. 2, 2023 at 10:30 PM EST
TOLEDO, Ohio (WTVG) - Michael Feaster has a special bond with his dog, Ivan.
"The dog honestly was just the biggest blessing that I could have ever have gotten and for me to get him back and find him in this way specifically was just, it's miraculous," said Feaster. "This dog got me through at least a year of stress, depression, heartache, and he literally was my best friend."
Two years ago, Ivan was a puppy with a foster family when Feaster adopted him. Eight months ago, Feaster says he left Ivan with his ex-girlfriend.
Feaster explains he was looking to adopt another dog from Lucas County Canine Care and Control when he started watching a video posted online by Friends of Lucas County Dogs, a volunteer organization at the shelter. That's when he spotted Ivan.
"As I got into the video, about 18 seconds into the video, there he was," said Feaster.
Workers had named Ivan "Scooter." Michael says the shelter's log shows Ivan was picked up by the county, unbeknownst to him, Oct. 20, 2022.
January 2, 2023, Michael and his family picked up Ivan and brought him home. Thanks to the LC4, Ivan is now neutered and microchippped, so his family says this won't happen again.
See a spelling or grammar error in our story? Please include the title when you click here to report it.
Copyright 2023 WTVG. All rights reserved.