Missing Bryan man appears at police station, says he left on his own free will
Noah Johnson was last seen the weekend before Thanksgiving
Published: Jan. 12, 2023 at 11:26 PM EST
|
Updated: Apr. 19, 2023 at 10:18 AM EDT
EDGERTON, Ohio (WTVG) - About five months after Noah Johnson was last seen, the missing Bryan man has told authorities he's safe.
According to Bryan Police, Johnson appeared at the station at 2 a.m. Wednesday to confirm that there was no foul play in his disappearance and that he left on his own free will.
[Below is an article that was first published in January]
"So, we just wake up all the time thinking about it. It's always on our minds," said Noah's father, Pat Johnson.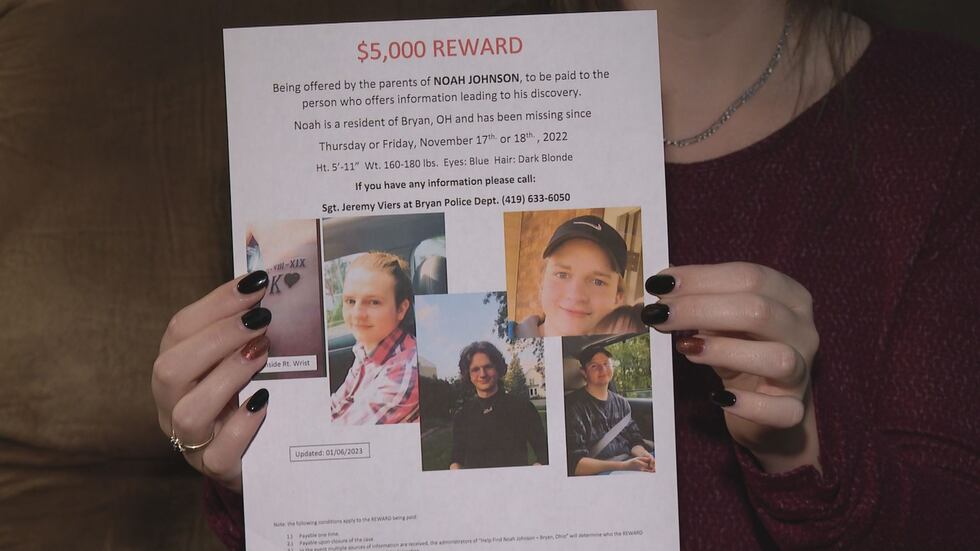 Noah, 22, of Bryan, is married. In a statement, investigators said Noah's wife has continued to cooperate and is not considered a suspect of a crime.
According to Bryan Police, investigators found Noah's car, wallet, and jacket near the Harrison Lake State Park Dam. In a news release, police also write, "Verbal and written statements indicating self-harm heightened concern for Noah's well-being."
Noah's family wants everyone to take a good look at a picture of his 2012 Chevy Malibu to see whether you may have spotted it the weekend before Thanksgiving 2022.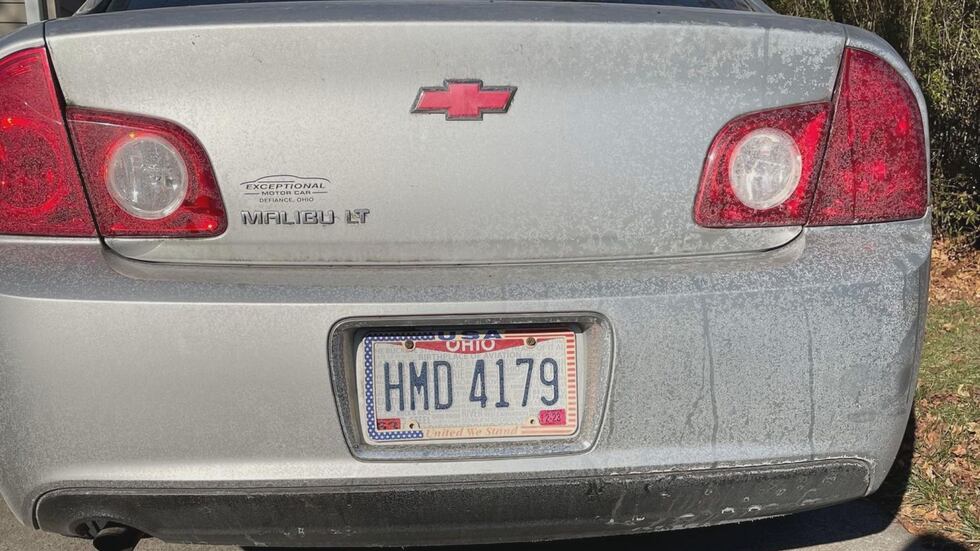 They're also sharing his gamer handle "Ungrateful_Frogs" and recent online games he played to see whether anyone may have interacted with Noah before he was reported missing.
Now, his family is launching a GiveSendGo online fund to help pay for an attorney and a private investigator.
"But in the last 8 weeks, there's not really been any answers that have been able to be provided, and we know that law enforcement's been working really hard on everything, and, you know, they're running this case they way they need to. They're following their procedures. They're doing their jobs, but we just think it would be helpful to have people that are experienced specifically in missing person cases," explained Noah's sister, Kaitlynn Johnson.
If you have any information, contact Bryan Police. You can also follow updates from the family on the Help Find Noah Johnson - Bryan, Ohio Facebook page.
See a spelling or grammar error in our story? Please include the title when you click here to report it.
Copyright 2023 WTVG. All rights reserved.