Michigan offers new tool to fight opioid crisis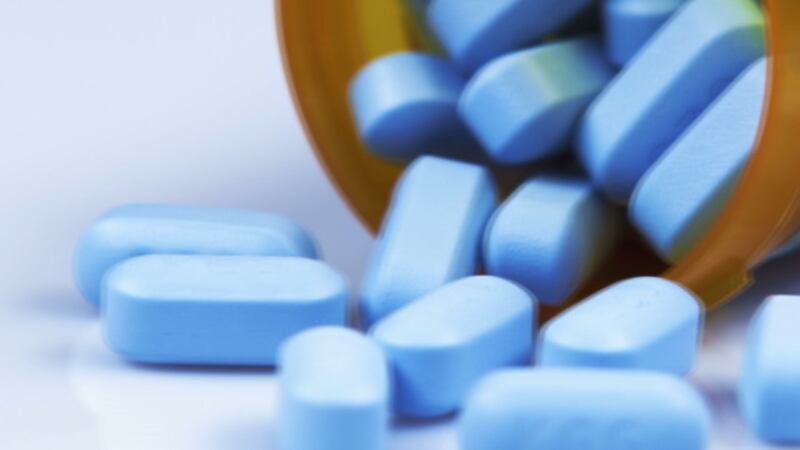 Published: Jan. 19, 2023 at 6:37 PM EST
LANSING, Mich. (WILX) - Communities across the state are trying to tackle the opioid epidemic. The Centers for Disease Control and Prevention said addiction is the third leading cause of death nationwide.
And now, Michigan has a new tool to help communities decide where they need to invest, whether that's more Naloxone kits or recovery centers.
The Michigan Department of Health and Human Services launched the new opioid dashboard this week. Part of that dashboard includes a rating showings how bad the epidemic is in every county. The state uses formula-looking things like opioid deaths, ER visits and EMS calls.
Advocates are hoping with these new tools, the trend will turn around.
"It's really important to have an accessible resource," said Patrick Patterson, Mid-Michigan Recovery Services executive director.
Mid-Michigan Recovery Services helps people after they detox from drugs and alcohol. Patterson said he's seeing more and more people coming in for help, including for outpatient and residential services. He said it's great to see more information in one place.
"Anything that helps to get information to families, friends, the person addicted, very important," said Patterson.
Ingham, Clinton and Eaton Community Mental Health is working on making access easy.
It is now making the overdose-reversing drug Naxolone available for free at its pharmacy in Lansing.
Christopher Wolfinger said he'd like to see everyone have these kits.
"The providers that are out there and EMTs can only do so much. Friends and family are really the first lines to help protect with this," said Christopher Wolfinger, Pharmacy Manager.
Communities across Michigan are deciding how they'll use their share of $800 million to fight the opioid epidemic. The money is part of a nationwide settlement with drug companies that made prescription pain medicine.
The state health department said communities traditionally relied on opioid deaths to decide how to spend that money. But state opioid manager Rita Seith said there are more communities that should consider.
"You might know your death rate is high or low. But that alone doesn't alone provide context for the needed action," said Seith.
That action could mean adding recovery centers, transportation to centers and more.
Patterson is hoping these efforts will help lower overdoses in the community.
"These resources for your information, but also about really practical things about solving problems," said Patterson.
The state tells me it is planning on breaking down the data even more so people can see how opioids are affecting zip codes.
If you want to see the data for where you live, you can find it here.
Read next:
Subscribe to our News 10 newsletter and receive the latest local news and weather straight to your email every morning.
Copyright 2023 WILX. All rights reserved.