Hundreds of golf balls wash ashore after storms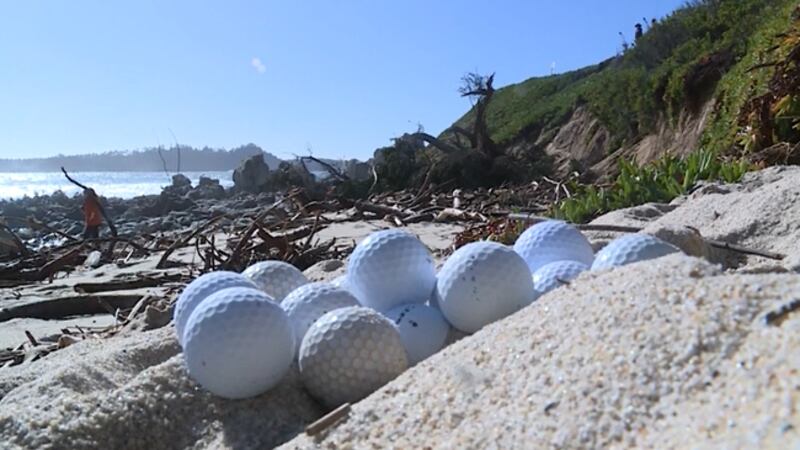 Published: Jan. 20, 2023 at 10:31 AM EST
MONTEREY COUNTY, Calif. (CNN) - Hundreds of golf balls have been washing up on California's Carmel River State Beach.
The unusual winter storms appear to be responsible for funneling them down the Carmel River into the Pacific.
Back-to-back atmospheric rivers have raised water levels, freeing up golf balls that may have been trapped in water hazards for years.
Many appear to have originated from nearby Pebble Beach, as the ninth and 10th holes have ocean views.
Golfers who flocked to the beach say it has been a ball bonanza, with the majority of them in still very playable shape.
"So, this is my third day down here, and I get about 50 to 100 in a half hour, and I've seen a lot of other people picking up balls throughout the days," resident Conall Jones said. "There's still a lot, though, and they're going to keep getting pushed up onto the beach, so there's plenty."
Copyright 2023 CNN Newsource. All rights reserved.