Plow driver injured in head-on crash once again offering free service for disabled veterans
$4,000 donation allowed Brad McClure to purchase a replacement truck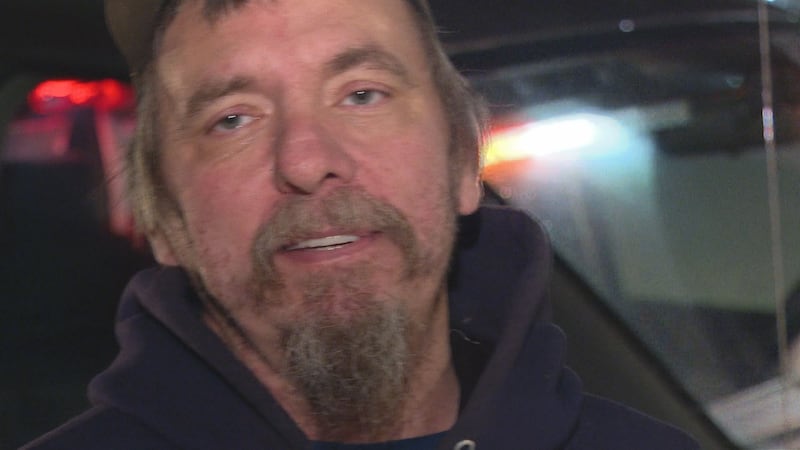 Published: Jan. 25, 2023 at 11:27 PM EST
TOLEDO, Ohio (WTVG) - He's plowing some driveways for cash and plowing others completely free of charge.
"I started doing it for elderly and disabled in my neighborhood for about 5 years, and 4 years, 5 years ago, I got a kick to start doing it for the disabled veterans throughout the whole city of Toledo," said Brad McClure.
When the snow piles up, McClure is once again ready to roll. However, his annual give-back to disabled veterans almost did not happen this Winter.
November 4, 2022, McClure was driving his Dodge Ram 2500 along Airport Highway in Toledo when he was hit head-on. Court records show the other driver was at-fault, but had a suspended license and no insurance.
"My old truck, I still owe $2,000 on it after the insurance company paid the $5,000 max that they can pay on it," explained McClure.
What's more, McClure spent his 53rd birthday in the hospital after his injured leg became infected. Once he healed, there was another turnaround. One of McClure's longtime customers donated $4,000 for him to buy a replacement truck.
"There's always blessings in disguise, and I was fortunate enough to get a blessing," said McClure.
Now, during the first major snowfall of the season, McClure hit his usual route, plus the homes of about one dozen veterans. If you would like to sign up for service or if you know of a disabled veteran in need, you can contact McClure at 419-270-5637.
See a spelling or grammar error in our story? Please include the title when you click here to report it.
Copyright 2023 WTVG. All rights reserved.