5 dead in plane crash headed to aid in environmental clean-up of deadly Oakwood Village explosion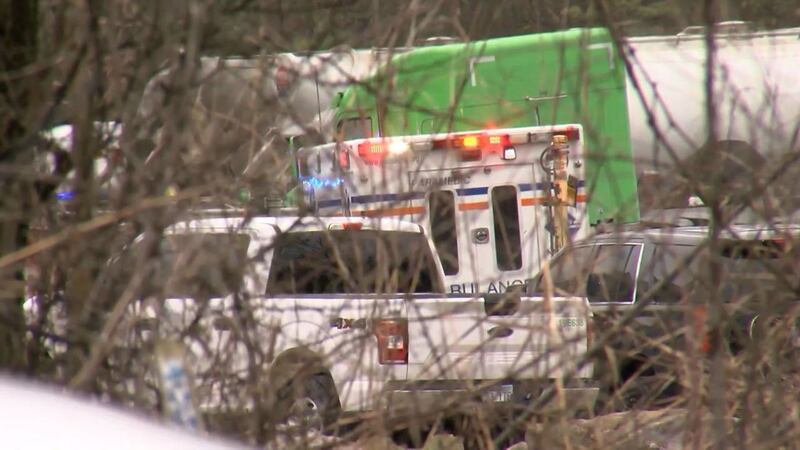 Published: Feb. 22, 2023 at 7:04 PM EST
CLEVELAND, Ohio (WOIO) - A plane headed to Columbus crashed Wednesday, killing all five people onboard, according to officials.
The plane crashed shortly after taking off near Little Rock, Arkansas, officials said.
All five people in the plane, including the pilot, were employees of CTEH, a consulting firm that provides responds services including "environmental data collection, and management, GIS, safety, incident management, industrial hygiene, toxicology and human health consulting for the public and private sectors."
According to the company, the group was headed to Oakwood Village in an effort to assist the aftermath of an explosion at I. Schumann & Co.
"We are incredibly saddened to report the loss of our Little Rock colleagues," said Dr. Paul Nony, senior vice president of CTEH®. "We ask everyone to keep the families of those lost and the entire CTEH team in their thoughts and prayers."
19 News has also learned that the same company, also had representatives in East Palestine recently to help with the environmental clean-up after the derailment disaster that forced hundreds to evacuate their homes.
Shane Carter, director of public affairs & government relations for the Bill & Hillary Clinton National Airport, released the following statement:
"Clinton National Airport expresses our condolences to the families of those who died in today's plane crash south of the airport. The Pulaski County Sheriff's Office is the lead agency coordinating with the National Transportation Safety Board and will be providing updates."
The FAA and NTSB will investigate the crash and determine what caused it, and it's unclear if weather was a factor.
There's currently no information on what caused the crash.
Copyright 2023 WOIO. All rights reserved.