Norfolk Southern train involved in deadly collision in Cleveland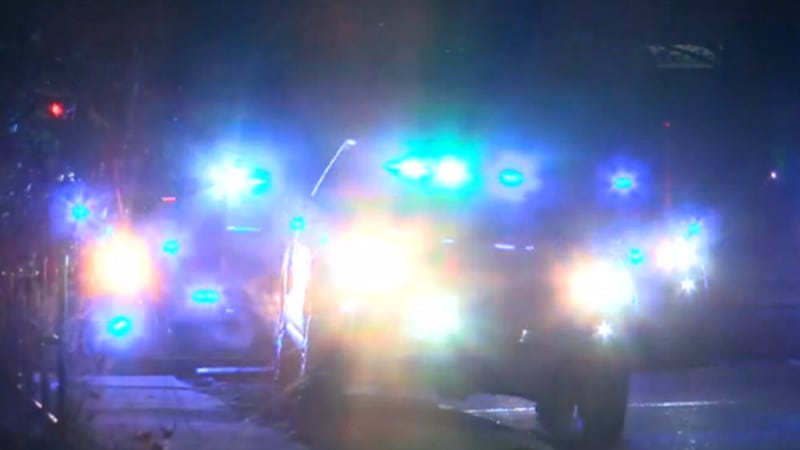 Published: Mar. 7, 2023 at 6:02 AM EST
|
Updated: Mar. 7, 2023 at 3:43 PM EST
CLEVELAND, Ohio (WOIO) - A Norfolk Southern train conductor was killed in an accident involving a dump truck early Tuesday morning in Cleveland's Industrial Valley, according to Cleveland police.
Norfolk Southern released a statement saying the conductor was struck by a dump truck as the train was moving through a crossing at the Cleveland Cliffs facility around 1:19 a.m. in the 2600 block of West 3rd Street.
"I went to Cleveland as soon as I heard the tragic news. At our Rockport Yard, I talked with several railroaders who worked with Lou, as he was known," said CEO Alan Shaw. "They shared stories about an individual who was respected and liked by his colleagues. This is an awful day that leaves a hole in our company's spirit. We have reached out to Lou's family to offer our condolences. We will give them time to grieve, and we will be there with support for anything they need.
Cleveland Cliffs is a flat-rolled steel producer and supplier of iron ore pellets.
Cleveland police said the dump truck driver stopped at a stop sign at the railroad tracks and then proceeded forward, striking the front left side of the first train car. The conductor was positioned on the outside of the train car and was struck.
The Cuyahoga County Medical Examiner identified the victim as Louis Shuster, 46. Shuster was pronounced dead at the scene.
"Moving forward, we are going to rebuild our safety culture from the ground up," said Shaw. "We are going to invest more in safety. This is not who we are, it is not acceptable, and it will not continue."
"Lou was a passionate and dedicated union brother," said Pat Redmond, Local Chairman of BLET Division 607. "He was always there for his coworkers. He was very active in helping veterans who worked on the railroad and veterans all across our community."
Shuster, 46, of Broadview Heights, was president of BLET Division 607 in Cleveland. He was the father of a 16-year-old son and a caregiver for his elderly parents. Shuster was also an Army veteran.
The National Transportation Safety Board is also sending investigators to the scene.
"The cause of the accident is not yet known, and we will of course cooperate fully with the National Transportation Safety Board. In some ways, the cause does not matter," said Shaw. "I called together every member of our management team this afternoon to emphasize the urgency of finding new solutions. Tomorrow we will hold safety stand-down briefings reaching every employee across our network.
Secretary of Transportation Pete Buttigieg commented on the accident in a tweet Tuesday.
Buttigieg recently visited East Palestine after a Norfolk-Southern train derailed on Feb. 3 while carrying hazardous chemicals.
Copyright 2023 WOIO. All rights reserved.