National Weather Service confirms tornadoes in Dundee and Paulding Co.
Two EF-0 tornadoes with 80mph estimated peak gusts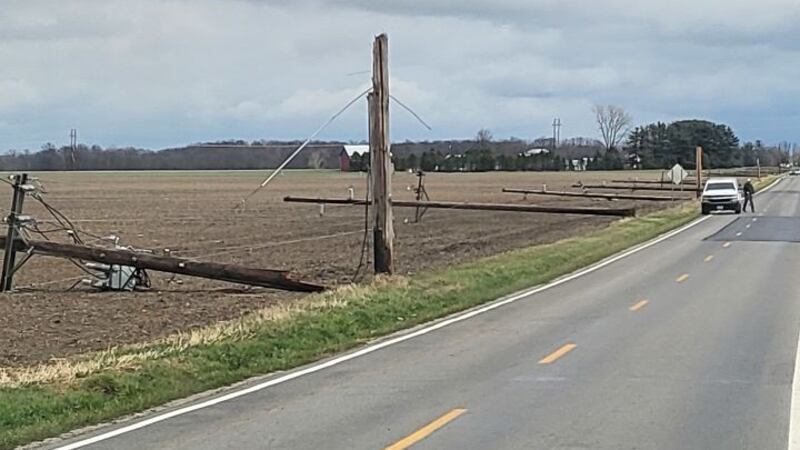 Published: Apr. 2, 2023 at 4:23 PM EDT
PAULDING COUNTY, Ohio (WTVG) - The National Weather Service confirmed that a tornado touched down in Paulding County late Friday evening.
The tornado was an EF-0 with top winds of 80 mph, developing south of road 424 before midnight and moving north, crossing the Maumee River.
Homes had roof and siding damage from the tornado, with several trees uprooted and snapped along the tornado's path. No injuries have been reported.
Another storm survey in Defiance County concluded that there was damage to a home, an open farm machinery building and some trees due to 70 mph winds, but there was no tornado.
The NWS also confirmed an EF-0 tornado in downtown Dundee just after 11am Saturday, again with estimated peak winds of 80mph.
See a spelling or grammar error in our story? Please include the title when you click here to report it.
Copyright 2023 WTVG. All rights reserved.