Ohio launches 2024 eclipse informational website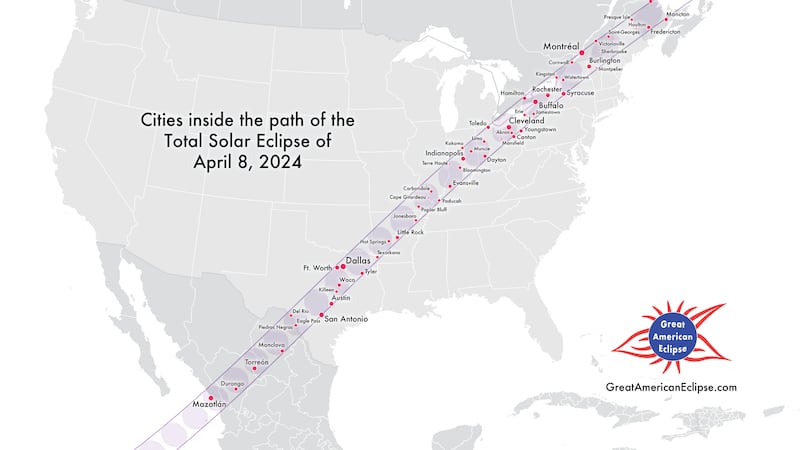 Published: Apr. 7, 2023 at 6:23 PM EDT
TOLEDO, Ohio (WTVG) - Where will you be one year from tomorrow? Don't get left in the dark!
On April 8, 2024, there will be a total solar eclipse in the area. A total solar eclipse is when the moon will completely block the sun for about four minutes.
"Shores and Islands Ohio" represents Erie and Ottawa County, including Sandusky, Put-In-Bay, Cedar Point and others in the area. This area will be in the direct path of the eclipse and will see one of the longest durations of the eclipse.
A new website includes a countdown to the eclipse, charts on where the eclipse will be and for how long as well as possible lodging accommodations.
Organizers say the site will be continuously updating as more information becomes available and more events or promotions are planned.
For more information, you can visit the new website here.
See a spelling or grammar error in our story? Please include the title when you click here to report it.
Copyright 2023 WTVG. All rights reserved.