TSA students work with master artists to turn jeep grills into unique artwork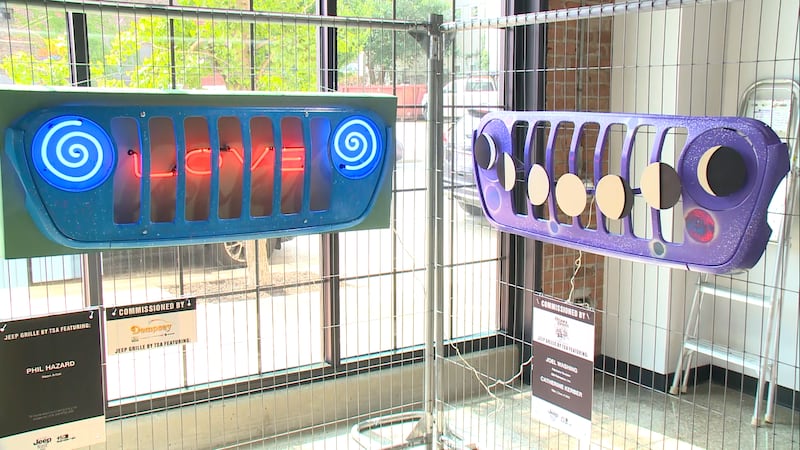 Published: Jul. 20, 2023 at 2:41 PM EDT
TOLEDO, Ohio (WTVG) - Students from the Toledo School for the Arts have used the iconic seven-slot jeep grill to create some beautiful pieces of artwork.
Seven different custom grills were created this year and they include many different themes and mediums such as glass, paint and neon. The students each worked with a master artist to create the unique pieces of artwork.
The grills are not for sale but they were commissioned and then personalized for each buyer.
Master artist Brandon Slewion, who has ties to Toledo, came from Washington D.C. to be part of the project and he says it's been an incredible experience.
"I think you should always be lifting as you climb. I'm an emerging artist and these students are all artists in their own right," said Slewion. "I think iron sharpens iron. The student I am working with has taught me as much as I've taught her. It's been beautiful."
The money raised from the project will go to TSA.
The grills will be on display until Aug. 6. at TSA.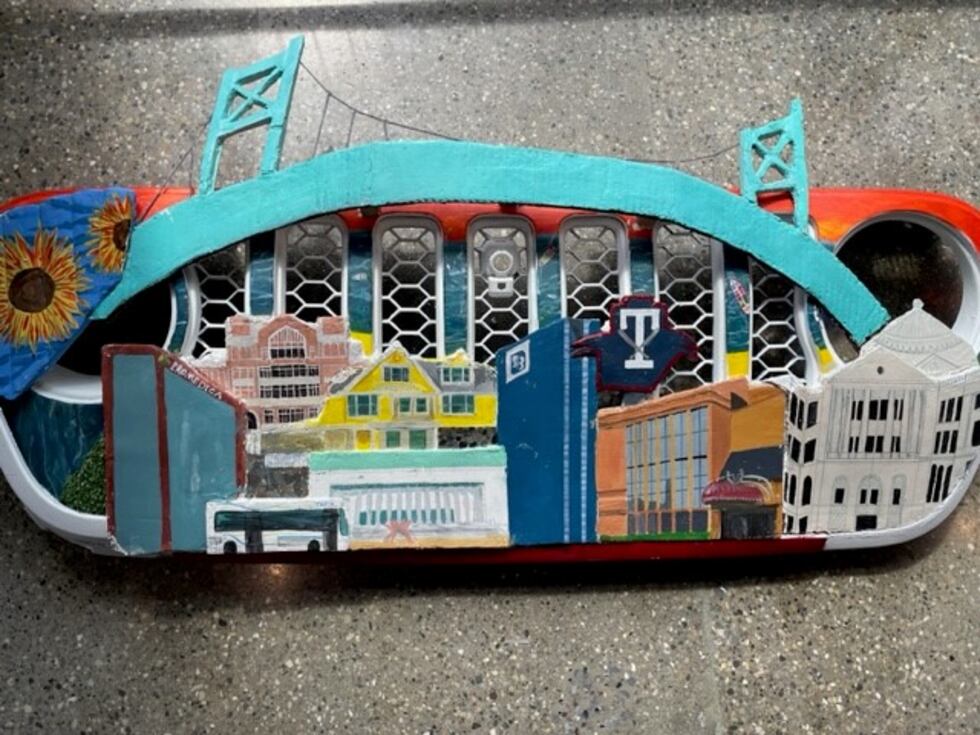 See a spelling or grammar error in our story? Please include the title when you click here to report it.
Copyright 2023 WTVG. All rights reserved.