Man shot by Toledo Police in July indicted on menacing charges
Published: Jul. 28, 2023 at 4:59 AM EDT
|
Updated: Nov. 7, 2023 at 4:09 PM EST
TOLEDO, Ohio (WTVG) - Toledo Police say at approximately 2:11 a.m. on Friday, July 28, officers responded to a call from a woman who said her husband, Robert Schaffer, 60, was armed with a gun, intoxicated and suicidal.
City officials released the body cam footage and identity of the man shot by police on July 28 after he allegedly pointed a weapon at them.
A Lucas County grand jury indicted Schaffer on three charges of aggravated menacing in November.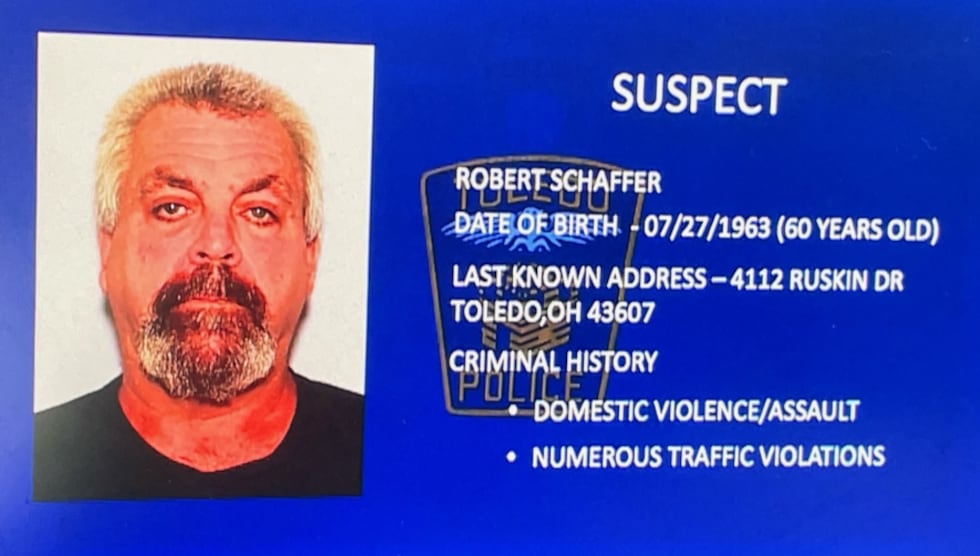 According to TPD, while officers and Toledo Fire and Rescue personnel were in route, the caller advised that her husband had entered the garage with her, but was no longer armed. As the 911 call taker was gathering further information from the caller, the suspect went into the kitchen, retrieved the firearm and continued to make suicidal statements.
TPD says the man then re-entered the garage and the caller could be heard stating "I ain't dying with you." The suspect then went back into the kitchen and left the caller alone in the garage. The call taker then requested that the caller open the garage door for officers.
When officers arrived, the woman fled from a house on the 4100 block of Ruskin Drive and the man opened the front door and pointed a rifle at the officers.
The man was then shot by Toledo Police then he retreated back into the house and barricaded himself. TPD says Toledo SWAT, Critical Incident Negotiators and Tactical Medics were called to the scene.
SWAT officers eventually entered the house and took the suspect into custody without further incident. According to TPD, medical attention was rendered to the man at the scene before he was transported to an area hospital. He remains in stable condition.
TPD says the officers who fired their weapons were placed on paid Administrative Leave per collective bargaining agreements.
See a spelling or grammar error in our story? Please include the title when you click here to report it.
Copyright 2023 WTVG. All rights reserved.