Gov. DeWine addresses educator shortage with new program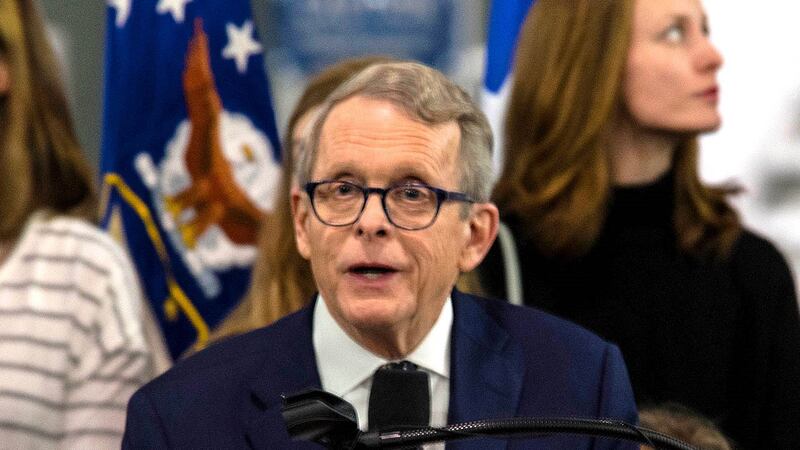 Published: Aug. 11, 2023 at 4:38 PM EDT
COLUMBUS, Ohio (WTVG) - Ohio Governor Mike DeWine announced a new teacher apprenticeship program Friday. The program is designed to address the current educator shortage.
The Ohio Department of Education (ODE), the Ohio Department of Higher Education (ODHE) and the Ohio Department of Job and Family Services (ODJFS) worked together to create program standards and add K-12 teachers to the list of registered apprenticeships in Ohio.
The teacher apprenticeship model is designed to strengthen partnerships between schools, communities and educator preparation programs in Ohio's higher education institutions.
"This is an innovative way to help those already working in schools, such as teachers' aids, library specialists, or bus drivers, obtain their teaching license," said Governor DeWine. "School districts are able to identify potential future teachers who are already a part of their communities and provide them the support and guidance they need to succeed."
ODHE will serve as the program sponsor and will work to provide flexibility to allow for students starting at different levels of experience. Provide credit for prior experience including instruction and on-the-job training. Provide wage increases as skills and experience are attained. ODHE will also pair candidates with teachers who model good practices.
"Teachers all across Ohio are currently instructing students at the more than 120 pre-apprenticeship programs, but ironically, until now, teaching has been a non-apprentice occupation," said Lt. Governor Jon Husted. "At a time where we are facing a critical need to fill these positions, preparing teachers through the apprenticeship model will help deliver additional qualified teachers for the classroom."
Candidates participating in the teacher apprenticeship program will also be eligible to apply for the new Grow Your Own Teacher scholarships. The scholarships provide $7,500 per year for four years in exchange for committing to teach in a qualifying Ohio school for at least four years.
For more information click here.
See a spelling or grammar error in our story? Please include the title when you click here to report it.
Copyright 2023 WTVG. All rights reserved.