Greenhouse catches plant thieves on security cameras: Needs help identifying the crooks
Published: Aug. 30, 2023 at 9:07 AM EDT
SYLVANIA, Ohio (WTVG) - A local greenhouse is dealing with plant thieves, but according to a manager at Whiteford Greenhouse in Sylvania, these people are not after just any greenery.
"Oh yeah they definitely knew what they were looking for." said the manager who did not want to be identified.
The several security cameras surrounding the local business caught two people stealing house plants.
The Whiteford Greenhouse manager says people might want to steal these because not only are some of them hard to come by, but they can also be worth a lot of money. "Each leaf and node is $100 to $125, so if you take this plant home and grow it, you can go on Facebook Marketplace and sell cuttings from your plant."
An employee at Hoen's Greenhouse in Holland says these same people were looking around there too.
"We had a few employees that actually recognized them and remembered talking to them," said the employee. "Most people shrug it off for the bigger stores, but when it's a smaller, local business, it's going to take a little bit of a harder hit."
We are told police are looking into the thefts and neither individual has been identified.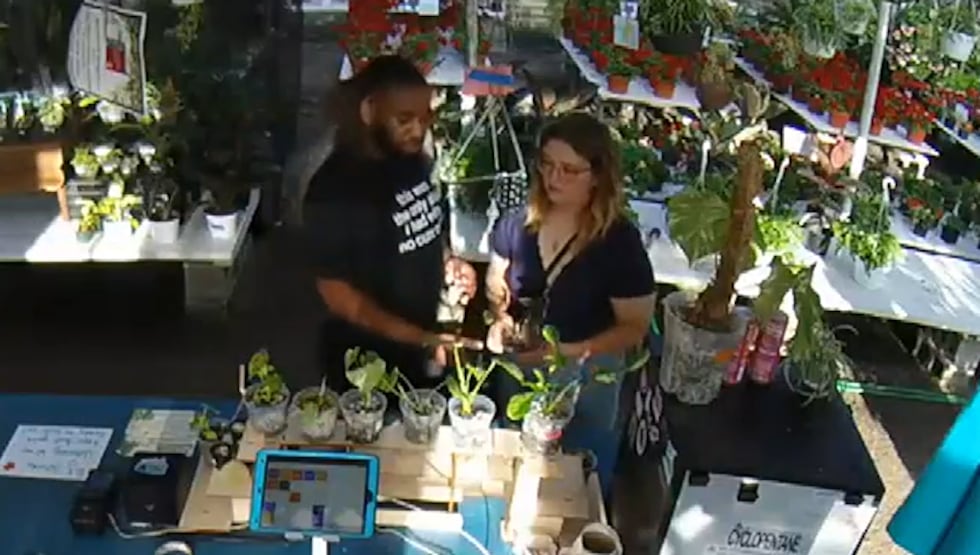 See a spelling or grammar error in our story? Please include the title when you click here to report it.
Copyright 2023 WTVG. All rights reserved.