Troopers seize nearly $47,000 worth of heroin, fentanyl, other drugs during traffic stop in Wood County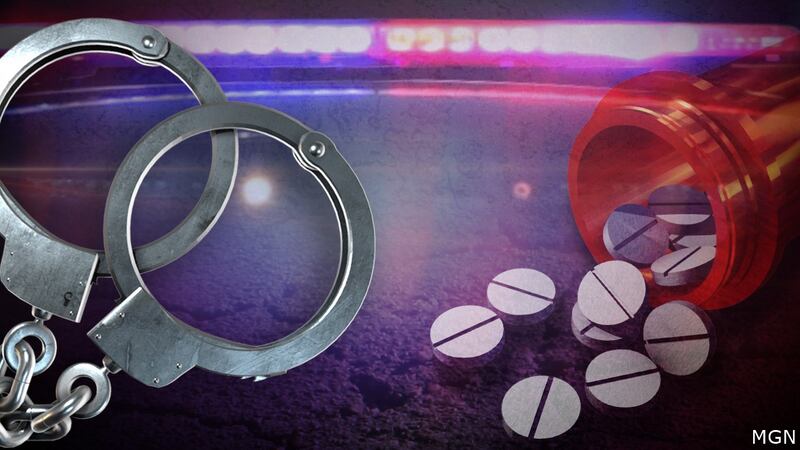 Published: Oct. 3, 2023 at 12:00 PM EDT
WOOD COUNTY, Ohio (WTVG) - Ohio State Highway Patrol troopers seized nearly $47,000 worth of heroin, fentanyl and other drugs during a traffic stop on I-75 in Wood County.
OSHP says on Aug. 18 at 4:12 p.m., troopers stopped a Kentucky vehicle on I-75 in Wood County for expired registration. During the stop, troopers detected the odor of raw marijuana coming from the vehicle.
During a consensual pat-down, troopers found drugs located on the driver and the passenger. Additional drugs were found while troopers performed a probable cause search of the vehicle.
According to OSHP, in total, troopers seized 332 grams of heroin, 51 grams of fentanyl, six Oxycodone pills and 120 grams of marijuana. The combined value of the drugs was $46,975.
The driver, 35-year-old Victor Byrd, and passenger, 31-year-old Antonio Jones, both of Detroit, were incarcerated at the Wood County Justice Center and were later indicted in the Wood County Court of Common Pleas.
OSHP says both Byrd and Jones were indicted for trafficking and possession of heroin and trafficking and possession of a fentanyl-related compound, both of which are first-degree felonies.
In addition, Jones was also indicted for aggravated possession of drugs, a fifth-degree felony.
According to OSHP, if convicted, Byrd could face up to 44 years in prison and a fine of up to $80,000. Jones could face up to 45 years in prison and a fine of up to $82,500.
See a spelling or grammar error in our story? Please include the title when you click here to report it.
Copyright 2023 WTVG. All rights reserved.