Michigan begins pilot program for in-person early voting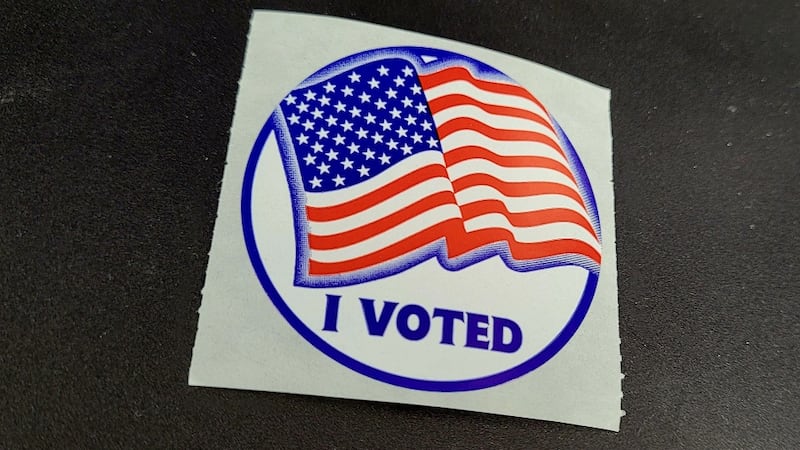 Published: Nov. 2, 2023 at 6:37 PM EDT
LANSING, Mich. (WILX) - Making time on election day to wait in line, could be a thing of the past.
Voters in Michigan are making history this election cycle, casting their ballots in person well before election day. Select polling locations are now testing out a brand new early voting system. This year in Lansing, voters have more than one week to vote at the polls just as they would on election day.
This pilot program stems from a constitutional amendment, passed by Michigan voters last year.
News 10 joined Michigan's secretary of state, as she visited an early voting location for the first time.
"Having early voting in place ensures that everyone gets to participate," said Antonia Gordon, a Lansing Poll Worker who is currently getting her doctorate in political science at MSU.
"It'll be another option, one of three whether you vote absentee, vote early, or vote in person on election day," said Jocelyn Benson, Michigan's Secretary of State.
To see it in action and speak with workers, Benson visited Lansing's early voting location on Thursday. It's one of several locations testing out the new software before it gets rolled out statewide in 2024.
"I think the new process is a little bit more secure than what I've seen in previous years. It's been about 12 years since I've been doing this," said Gordon.
Next election cycle, everyone in the state of Michigan will have anywhere from 9 to 29 days to cast their ballot in person.
"I invite anyone who has questions or wants to know more about it, to consider serving as an election worker in one of our, or all of our elections next year. That's a great way to see firsthand just how secure our elections are," said Benson.
Only 10 Michigan locations are participating in the early in-person voting this year. Starting next year, grants will be distributed to fund the extra voting days across the state.
"We've seen dozens of voters all across our state and local communities be among the first ever in Michigan to vote early in an election, and it's great to see other clerks from surrounding communities that don't have an election this fall, stopping by to see what early voting is gonna look like in their community," said Benson.
Expanding accessibility, hoping to give all qualified Michigan voters, a voice.
60% of Michigan voters approved early voting last year. It was part of proposal two, which included nine constitutional amendments for Michigan's voting process.
Subscribe to our News 10 newsletter and YouTube page to receive the latest local news and weather.
Copyright 2023 WILX. All rights reserved.