14 men arrested in Northeast Ohio sting targeting online child sex predators, authorities say
Arrests included a Mentor elementary school teacher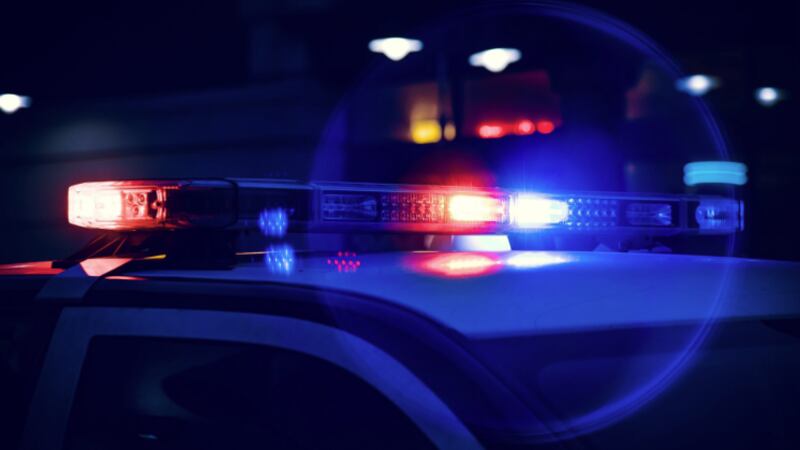 Published: Nov. 3, 2023 at 2:58 PM EDT
CLEVELAND, Ohio (WOIO) - An operation by several authorities in Northeast Ohio led to the arrest of 14 people for online sex crimes.
According to a press release from the Cuyahoga County Prosecutor's Office, the men are accused of interacting with children through popular social media in a sexual manner — except the victims were undercover officers posing as children.
Cuyahoga County Prosecutor Michael C. O'Malley says the following men are facing charges of compelling prostitution, attempted unlawful sexual conduct with a minor, disseminating matter harmful to juveniles, importuning, and possessing criminal tools:
Randy Wouters, 33, of Cleveland

Warren Grugle, 71, of Northfield

Stephen Simpson, 44, of Warren

Lucas Black, 24, of Parma

Timothy Opincar, 54, of Fairview Park

Alan Radomski, 39, of Richfield

Gonzalo Villafan, 24, of Cleveland

Robert Biddle, 22, of Cuyahoga Falls

Miller Singh, 57, of Cuyahoga Falls

Shiloh Teiji-Saalim-Moore, 28, of Warrensville Heights

Neil Deimer, 53, of Ottawa

Ted Williams, 56, of Cleveland

Jed Martus, 28, of Akron

Timothy Tatko, 55, of Mayfield Heights
Timothy Tatko is a teacher at Orchard Hollow Elementary in Mentor, according to the school district.
Mentor Schools released the following statement to 19 News about Tatko's arrest.
Unfortunately, we have been made aware today that one of our teachers, Tim Tatko (Orchard Hollow), was arrested as part of a sting operation by the Ohio Internet Crimes Against Children (ICAC) Task Force, where undercover officers were posing as minors. We are still in the process of gathering information related to specific details of the situation. However, at this point in time, the District has not received any information indicating that any Mentor student was involved in the circumstances leading to the arrest.
The District immediately placed Mr. Tatko on administrative leave and instructed him not to have any contact with anyone in our school community pending the results of the District's investigation. We are taking the allegations very seriously and we will fully cooperate with law enforcement officials working on this case. Keeping our students safe is our number one priority and we will do everything we can to protect them. We will provide updated information when it becomes available.
The four-day sting, which took place from Oct. 26 through Oct. 29, is called "Operation Spider Web."
"I am incredibly proud of the great work our Ohio Internet Crimes Against Children Task Force does and thankful to all of our law enforcement agency partners that assisted us with this operation," O'Malley said. "The success of our operations over the past six years demonstrates the collaboration and dedication of law enforcement in bringing child exploitation offenders to justice."
Assisting agencies in the operation included the Newburgh Heights Police Department, Homeland Security Investigations Cleveland, U.S Secret Service, Federal Bureau of Investigation Cleveland, Ohio Attorney General's Bureau of Criminal Investigation, Cleveland Division of Police, Austintown Police Department, Streetsboro Police Department, Perrysburg Police Department, Solon Police Department, Independence Police Department, Kelly's Island Police Department, Ohio State Highway Patrol, Ottawa County Sheriff's Department, and Portage County Sheriff's Department.
This is a developing story. Return to 19 News for updates.
Copyright 2023 WOIO. All rights reserved.