Supreme Court justice sues over Ohio law requiring certain judicial candidates to use party labels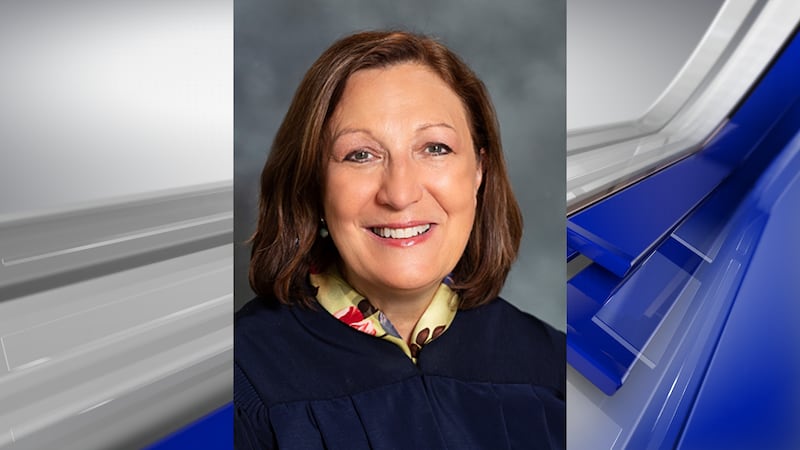 Published: Nov. 9, 2023 at 1:37 PM EST
COLUMBUS, Ohio (AP) — A top jurist and former elections chief in Ohio has sued two state officials over a recently passed law that requires certain judicial candidates to declare their party affiliation on ballots.
Ohio Supreme Court Justice Jennifer Brunner argues in the lawsuit filed Tuesday that the 2021 law violates the free speech, due process and equal protection clauses of the U.S. Constitution because it subjects candidates like her to different rules for fundraising and campaigning than their potential nonjudicial rivals.
That's partly because candidates for those court positions are subject to "significant prohibitions of certain conduct" under Ohio's judicial code of conduct, Brunner argues in U.S. District Court in Youngstown, including any kind of "political or campaign activity that is inconsistent with the independence, integrity, or impartiality of the judiciary."
The legal challenge was filed against Ohio Secretary of State Frank LaRose and Ohio Attorney General Dave Yost in their roles as the state's top elections and legal officers, respectively. Brunner served as secretary of state from 2007 to 2011.
Besides adding party labels, the new law made additional ballot changes. Those included placing Supreme Court candidates on ballots directly below candidates for statewide offices and Congress, who typically use party labels, and separating high court candidates from county and municipal judicial candidates, who run without party labels.
Brunner, a Democrat, noted the close timing of the law's introduction at the Republican-controlled Statehouse to her declaration of candidacy for chief justice in 2021. She lost that race to fellow Justice Sharon Kennedy, a Republican, after having handily won a nonpartisan race for justice in 2020. Brunner's initial election to Ohio's 7-member high court followed the election of two other Democrats — both in nonpartisan races — in 2018, a rare win for the party in the GOP-dominated state.
Prior to the law, Ohio's practice of leaving judicial candidates' party affiliation off the general ballot went back more than 160 years. Before that, the Ohio General Assembly appointed judges.
During debate on the issue, some voters said they vote less frequently for judicial candidates than other offices on their ballots because of a lack of information about them, according to a 2014 Ohio Judicial Elections Survey.
More than half of respondents of the survey said a party label would be "very" or "somewhat" helpful in judicial elections.
LaRose's spokeswoman said the office does not comment on pending litigation. Yost's spokesperson didn't immediately reply to a request for comment.
Copyright 2023 WTVG. All rights reserved.