REPORT: Joe Flacco signing with Browns' practice squad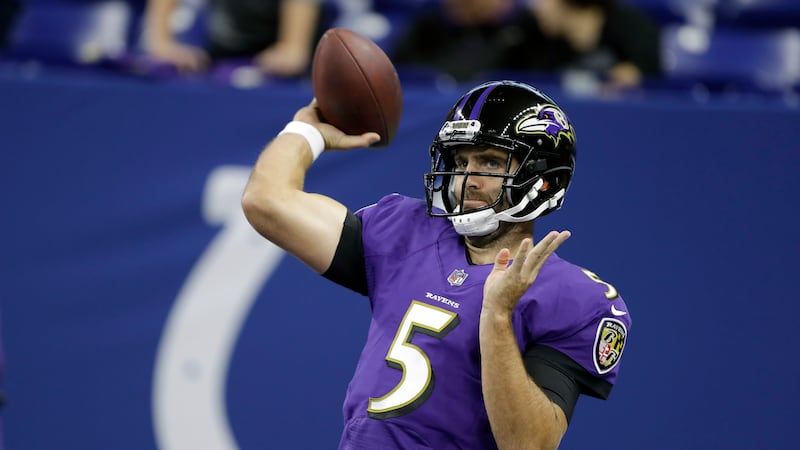 Published: Nov. 19, 2023 at 9:04 PM EST
CLEVELAND, Ohio (WOIO) - According to ESPN's Adam Schefter, Joe Flacco is signing with the Cleveland Browns' practice squad.
Flacco worked out with the Browns on Friday and is expected to officially sign with the team's practice squad on Monday.
ESPN reported that Flacco was the only quarterback who worked out with the team, and he is expected to get promoted to the active roster.
Flacco will add depth to a quarterback room that is without Deshaun Watson who sustained a season-ending shoulder injury in the Browns' week 10 win over the Baltimore Ravens.
The Super Bowl-winning quarterback has thrown for 42,320 yards and 232 touchdowns in his playing career. He won the Super Bowl in 2013 while with the Baltimore Ravens and was named Super Bowl MVP.
Flacco most recently played for the New York Jets during the 2022 season where he let the Jets to a 31-30 comeback win over the Browns with four touchdown passes in week 2 of the NFL season.
The move comes after rookie quarterback Dorian Thompson-Robinson led the Browns to a 13-10 victory over AFC North rivals the Pittsburgh Steelers.
The Browns will travel to Denver to face the (4-5) Broncos next week.
Copyright 2023 WOIO. All rights reserved.