Weekend Evening Anchor | Multimedia Journalist
Toledo, Ohio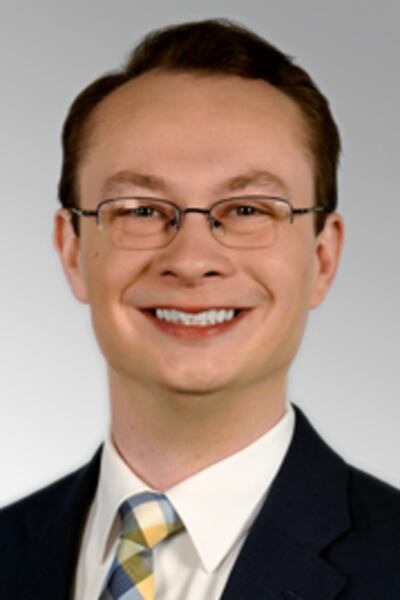 Josh Croup started at 13abc in February 2021. He was promoted to weekend evening anchor in August 2021. Josh also leads on-air coverage on 13abc's digital platforms of breaking and in-depth stories. His news coverage in Toledo has focused on Ohio politics, economics, COVID-19 and breaking news.
His work leading the digital desk livestreaming efforts on Action News Now was recognized with the prestigious Regional Edward R. Murrow Award in 2023 for "Excellence in Innovation."
He was named the Reporter of the Year by the Ohio Associated Press Media Editors in 2021 and 2022. He has won Emmy Awards from the NATAS Great Lakes Chapter in the categories of weekend newscast and breaking news coverage. Josh was also nominated for two Emmy Awards in 2023 for Politics/Government Coverage.
He previously worked as the evening anchor at WDTV in north-central West Virginia where he also was a reporter and the executive producer. He was named Best Reporter by the Virginias Associated Press Broadcasters in 2019 and 2020. The West Virginia Broadcasters Association awarded him the recognition of Best General Assignment Reporting in 2019.
Josh also covered the food scene in West Virginia on Tasty Tuesday. The segment won the 2019 Virginias Associated Press Broadcasters award for Best Specialty Reporting and received second-place honors in the same category in 2020.
He was born and raised in Butler, Pennsylvania and went to school at Point Park University in Pittsburgh. He graduated Summa Cum Laude with a B.A. in broadcast reporting with minors in public relations/advertising and broadcast production. Josh was nominated for two Mid-Atlantic Emmy Awards while he was a student and won the 2017 distinction in the college/university on-air talent category.
He has also previously worked for the Pittsburgh Pirates, Pittsburgh Penguins, AT&T SportsNet, WQED and the Carnegie Mellon University Tepper School of Business.
When he's not at work, you can usually find Josh hanging out around town with his dog, Jax, who he adopted from the Humane Society of Ottawa County in 2021. The avid Pittsburgh sports fan also loves spending time with his family in Pennsylvania. Connect with him on social media and send any story ideas to joshua.croup@13abc.com.
Education
Point Park University
Awards
2019 Associated Press Virginias Broadcasters Award - Best Specialty Reporting
2019 Associated Press Virginias Broadcasters Award - Best Reporter
2019 West Virginia Broadcasters Association Award - Best General Assignment Reporting
2020 Associated Press Virginias Broadcasters Award - Best Reporter
2020 Associated Press Virginias Broadcasters Award - Best Continuing News Coverage, 2nd place
2020 Associated Press Virginias Broadcasters Award - Best Specialty Reporting, 2nd place
2021 Ohio Associated Press Media Editors Award - Best Reporter
2022 Ohio Associated Press Media Editors Award - Best Reporter
2022 Ohio Associated Press Media Editors Award - Best Continuing Coverage
2022 Ohio Associated Press Media Editors Award - Best Enterprise Reporting
2022 Ohio Associated Press Media Editors Award - Best Digital Project
2022 Ohio Associated Press Media Editors Award - Best Anchor, 2nd place
2022 Emmy Award, NATAS Central Great Lakes Chapter - Breaking/Spot News Coverage
2023 Emmy Award, NATAS Central Great Lakes Chapter - Weekend Newscast
2023 Emmy Nomination, NATAS Central Great Lakes Chapter - Politics/Government Coverage
2023 Emmy Nomination, NATAS Central Great Lakes Chapter - Politics/Government Coverage
2023 Regional Edward R. Murrow Award - Excellence in Innovation