Anchor/Reporter, The Morning Show
Madison, WI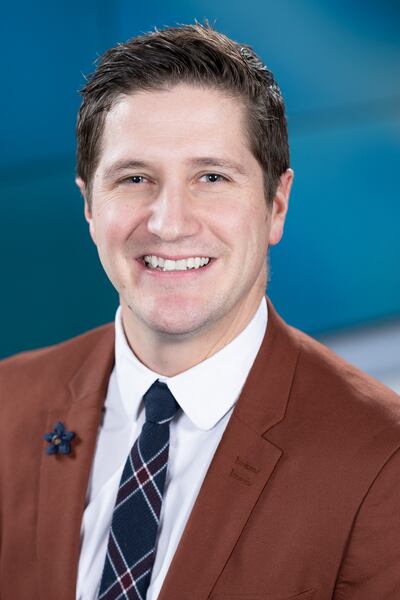 Tim Elliott joined the NBC15 news team in June 2018 as the co-anchor for The Morning Show!
This is Tim's second stint with the station. He first came to WMTV in 2010 as a reporter before eventually being named co-anchor of The Morning Show in 2012. He left in 2013 for a reporter job at WLKY in Louisville, Kentucky where he spent two years.
Before coming back to NBC15 News, he spent three years at WISN 12 in Milwaukee where he worked as a reporter and anchor.
Originally from Philadelphia, Pennsylvania, Tim and his family moved to Janesville, Wisconsin when he was 10 years old. Despite his east coast roots, Tim considers Wisconsin home and is thrilled to be back.
Tim graduated from the University of Wisconsin- Milwaukee in the spring of 2007 with a degree in Journalism and Mass Communication. Shortly after graduation, Tim landed his first job in TV as a producer at CBS affiliate WTVY in Dothan, Alabama. After two years producing, Tim made the switch to reporter for WTVY.
When Tim isn't pounding the streets for a story, you can probably find him kickin' it on the soccer field. When he's not playing soccer, he watching it. He's a big fan of the English Premier League (Tottenham Hotspur fan) and is a die-hard supporter of the U.S. Men's National team.
Updated: Jul. 27, 2021 at 4:43 PM EDT
|
By
Tim Elliott
and
Ed Payne
Brothers Brandon and Kyle Bushaw were driving in Vilas County when a white deer stepped out of the woods and crossed right in front of their car.