Another Toledo Jeep Fest could be held next year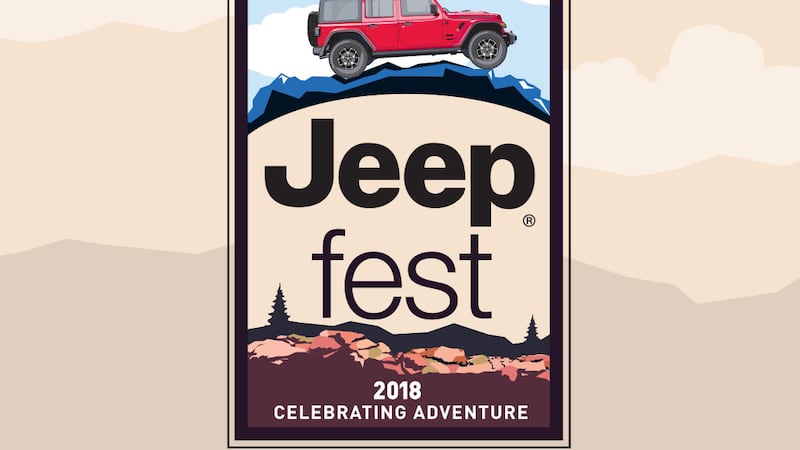 Published: Aug. 13, 2018 at 4:55 PM EDT
The 2018 Toledo Jeep Fest is in the books. It drove tens of thousands of people to downtown Toledo. While the final numbers are still coming in, it certainly generated a lot of revenue for local businesses too.
The sheer volume of Jeepers who flocked to the place where it all started nearly 80 years ago was amazing. With another highly anticipated Toledo-built product on the way, another Toledo Jeep Fest may be right around the corner.
The event was a sea of Jeeps and Jeep lovers, bringing Jeepers from all over North America to Toledo. Cindy Kerr is with Connect Toledo Downtown Development Corp., "27 different states were represented along with Canada and Mexico. They came from states like California, Florida, New York, Texas and Connecticut."
The event was three days instead of just one this year. The footprint was a lot bigger too. Jerry Huber is the event chair. He says there was about twice as much space as there was the first time around, "We were wall-to-wall Jeeps from Jackson to LaFayette and from Huron to the edge of the river. One of the new things people really like this year was the vendor area right down the center of St. Clair. "
Huber says several hundred volunteers helped make it happen,"Our entire group of volunteers worked on this almost an entire year, and we're very happy with the way things turned out." And so were the people who packed into downtown, "People said again and again that they truly enjoyed themselves, and that's what it's all about."
Jerry is a retired Plant Manager at Toledo Jeep, "Have you slept yet? Oh yeah, I slept very well last night!"
While there are other events like it around the country, Kerr says there is something about this one that separates it from most others, "People loved the fact that this one was urban. Most other Jeep Fests are in a grassy field somewhere. People told us over and over again that they loved the experience of parking their Jeeps next to an 18-story building."
The final numbers are still being calculated, but Kerr estimates are that the event had a $3-$6 million dollar economic impact on the region, "When you do the calculations you look at day trips and overnight stays. By making this a multi-day event, we increased the revenue to the city."
Huber says when it comes to money raised for the event, that's still being calculated too,"The intent of this is not to make a lot of money, it is to have a lot of fun. We celebrate not only Jeep but all the wonderful improvements and upgrades made to our city."
The first Toledo Jeep Fest was to mark the company's 75th anniversary. This year honored the new Wrangler. With a new Jeep truck on the way, Kerr says the next event could be next year, "Looking forward it will be about the new pick up. That's what's cool about Toledo Jeep Fest, it's not the same thing each time" Jerry and everyone else better rest up!