Port Clinton police release initial police report from Harley Dilly case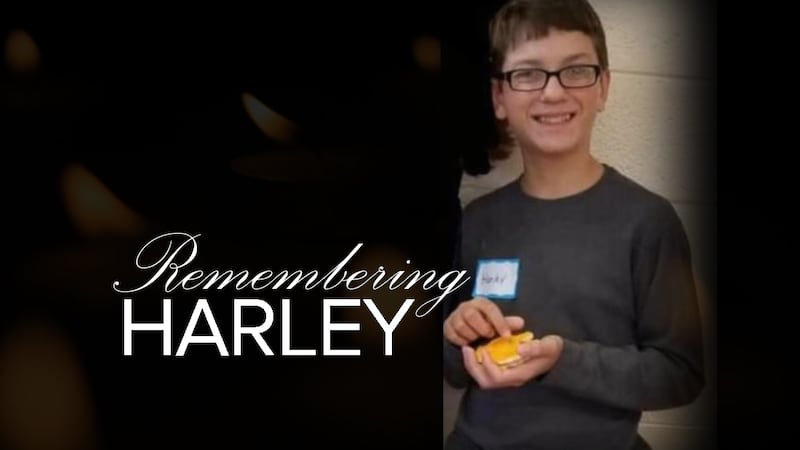 Published: Jan. 13, 2020 at 7:53 PM EST
The body of Port Clinton teenager Harley Dilly, who had been missing since December 20, was found in the chimney of an unoccupied summer home near his residence, according to Port Clinton police chief Rob Hickman on January 14th. As of January 21st, Port Clinton police have made the initial report of Dilly's disappearance and subsequent investigation available to the media.
You can read the report
.
Hickman said Dilly's death appears to be accidental and foul play is not believed to be involved. According to the Lucas County Coroner's Office, Dilly died of compression asphyxia.
It's believed Dilly climbed an antenna tower on the house in the 500 block of Fulton St. and attempted to climb into the residence via the chimney, which measures 9 inches-by-13 inches. His glasses and jacket were found outside the flue on the second floor.
Hickman said the doors of the home were locked and investigators had canvassed the home before. There was no sign of forced entry into the home, leading investigators to believe no one was inside during their searches. It's unclear why investigators decided to search the house on a "re-canvassing" of the area.
Hickman also said the house, which was built in the 1850s, is a vacation home being remodeled and the owners live out of town. In an interview with WOIO in Cleveland, the home owner said the house hasn't had a permanent resident in more than 10 years.
The Ottawa County Coroner's Office released a statement, saying that the "cause of death of young male in Port Clinton is compressive asphyxia." Port Clinton Police confirmed this as referencing Dilly.
Compression asphyxia happens when respiration is prevented by external pressure on the body, normally due to external force compressing the trunk because of heavy weight over the chest and abdomen.
The office added that the manner of death appears to be accidental but will await a law enforcement investigation, and that final autopsy findings are awaiting toxicology analysis.
Ohio Attorney General Dave Yost released the following statement: "We are heartbroken over the outcome but know every effort was made to find Harley. Chief Hickman shouldered the weight of this investigation which has resulted in a tragic loss for the community of Port Clinton. No case is tougher than when a kid goes missing."
Port Clinton Schools superintendent Patrick Adkins released this statement: "We are deeply saddened by the news regarding Harley Dilly. Our thoughts and prayers go out to the Dilly family. Additional counselors are on site at Port Clinton High School today for both students and staff. At this time we are focusing our attention on our students and staff and will not be conducting any interviews. We ask that you please respect our request while our school community copes with this tragedy."
_____________________________________________________
The Ohio Attorney General's Office has canceled the Endangered Missing Child Alert for Port Clinton teenager Harley Dilly, bring an end to a search that lasted weeks.
In a press release, the AG said "the child has been recovered." No further information was available.
This information follows an eventful Monday night, when multiple law enforcement agencies and officials were seen in the 500 block of Fulton St. searching an abandoned house. At one point, a coat closely matching the description of one Dilly was believed to be wearing was seen recovered by one agent.
Dilly was first reported missing a day later, on December 21.
Since then, multiple searches have been undertaken, including searches organized by community members. The most recent was Saturday, taking off from Lakeview Park.
75 law enforcement officers from various agencies were assisting in the search, including helicopters from the Ohio State Highway Patrol and the U.S. Border Patrol. Agencies from as far away as northern Kentucky were also involved in the search.
Earlier in the search, Hickman began holding daily press conferences. During one, he said his officers had been called out to Dilly's house before, but he would not discuss particulars in those instances. He did say the youth had left home before during arguments and not returned until the morning.
Police also announced that a surveillance camera captured an image they believe to be Dilly between the hours of 6 a.m. and 7 a.m. on December 20. It was taken in the area between Harley's residence on E. 5th Street and the Port Clinton High & Middle School Campus.
During the search, authorities said there was no evidence Harley was abducted or injured.
One week into the search, his disappearance went national with the FBI and National Center for Missing and Exploited Children involved in the search.
Throughout the investigation, police remained relatively quiet about the investigation and the tips they have received. After postponing future daily press conferences, the chief began addressing the public and media via social media. He even addressed Dilly directly in a Facebook post from Saturday.
"HARLEY this is for you; my name is Rob Hickman, I am the Chief of Police for the Port Clinton Police Department. Please call (419) 734-3121 and ask for me, Dispatch will then contact me to speak with you and I will personally come get you, no matter your location…"
Local businesses and community members contributed to a reward fund for Dilly, with it's total rising to more than $18,000.