Boil advisory issued for homes on Meadowwood Drive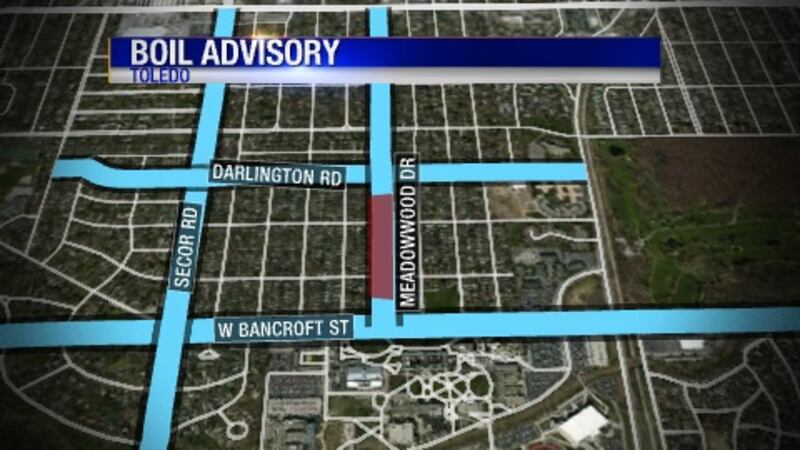 Published: Sep. 6, 2016 at 11:46 AM EDT
The city of Toledo has issued a boil water advisory for some homes on Meadowwood Drive. The advisory is for people living between the addresses of 2220 and 2453 Meadowwood.
According to a news release from the city, repairs to the water system prompted the alert. Anyone in the affected area should boil all water before drinking or cooking with it. The advisory runs until Saturday at 5:00 PM.
During the boil advisory, water should be boiled for at least three minutes and allowed to cool. This involves water used for drinking, making ice, brushing teeth, washing dishes or preparing food.
Anyone with medical lesions or open surgical incisions should also boil water before bathing or using water to wash those wounds.
Anyone with a compromised immune system should contact his or her doctor for further instructions.