Brake company expanding in Findlay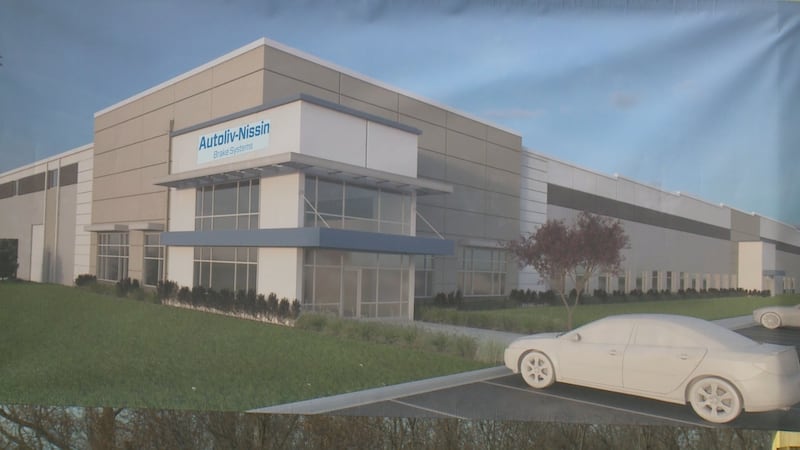 Published: Nov. 14, 2017 at 4:24 PM EST
New technology and a new multi-million dollar plant are coming to Findlay.
Tuesday, a groundbreaking for a massive plant to build brakes for the new wave of automobiles.
Sometimes, the best way to move forward and grow your economy is to let businesses that are already here, do that for you.
Autolive- Nissin Brake plant is spending $60-million on the new building and equipment.
The company is filling two needs: redesigning it's current production line and adding space for a new production line for another automaker.
Wilton Schroeder, with Autoliv-Nissin Brakes says, "It's a electronic boost brake system; it's pretty advanced."
Those brakes could ultimately go in auto-driving cars-- the future of automotive production.
All the workers at its current plant will shift to the new 200,000 square foot plant.
250 jobs in all, but Schroeder adds, there could be more job "depending on new company business beyond what we have planned, there could be additional items."
And Findlay sees its future in advanced technologies like this.
The City and Hancock County aggressively travel around the global looking for international businesses to recruit.
And there are Japanese automotive companies that need to build parts in North America and Findlay wants that work.
Tim Mayle, Director of the Findlay-Hancock County Economic Development, says, "It could be fuel cell systems. It could be safety systems, sensing to really get ahead of that curve.
By working with car makers now, Findlay is getting a head start on attracting all the new technology companies and shaping the future of manufacturing.
Mayor Lydia Mihalik says companies need infrastructure. But once here, they need opportunities to grow and Findlay had the land and Autoliv Nissin Brake wanted to stay home.
Mihalik says, "They could be anywhere in the world, anywhere in the US. But they chose Findlay, Ohio and we're thankful for that investment."
Construction will be complete in a year, production on the new brakes begins in 2019.
Findlay really feels like it's grabbing the future here by going overseas and attracting international business here but also recognizing that there are businesses already in Findlay that need to expand and offering them opportunities to do that.