Digital marketing company Hanson moves its 60 employees downtown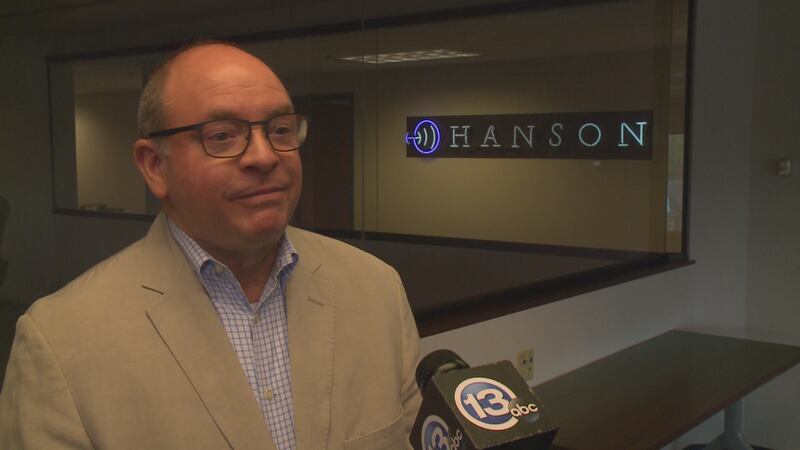 Published: Aug. 4, 2017 at 12:52 PM EDT
At Hanson, they're plugging away in a new place.
Steve Hanson founded the digital marketing company as a video production service in the early 1990s.
As the internet took off, so did Hanson, landing big name clients such as Owens Corning and ProMedica.
They just happen to be in downtown Toledo.
So, after 10 years in Arrowhead Park, Hanson is moving.
"We loved being in Maumee. It was a great place. We had a beautiful office," said Jenny Jacob, C.O.O. of Hanson, "but we're really excited about getting back to downtown Toledo to be part of the energy that's happening down here."
Hanson's 60 employees are now in a temporary spot on the second floor of Four Seagate across from the newly renovated Renaissance Hotel.
The plan is for Hanson to stay there the next 8 to 10 months and then move into Tower on the Maumee, the former Fiberglas Tower on St. Clair St. next to Levis Square.
Hanson has partnered with The Eyde Company, which owns both the Tower on the Maumee and Four Seagate.
Steve Hanson credits ProMedica for the renewed interest in downtown.
"It's so great to see the energy, the enthusiasm that people have for downtown," says Hanson.
That enthusiasm is bringing business along with it.