Escape rooms grow in popularity among Ohio adventure seekers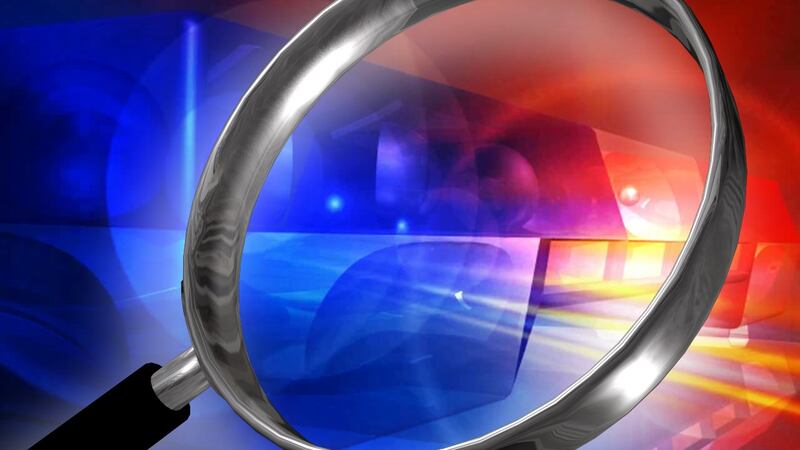 Published: Nov. 24, 2016 at 3:08 PM EST
Breaking into the replica bank vault inside the Trapped! Escape Room in Middleburg Heights is often maddeningly complex. It's difficult to describe the challenge for players without giving away solutions. Let's just say that the fake heist involves piecing together written clues, cracking computer passwords, solving word games and finding keys.
The owners of Trapped! pride themselves on the difficulty of their games, which give players an hour to escape from a themed room by solving a series of puzzles.
Their games are part of the booming escape-room phenomenon that reached Northeast Ohio last year. Greater Cleveland now has eight.
It's too early to tell if escape rooms are a lasting trend or a passing fad, but their appeal is undeniable. Solving a puzzle on the bank-vault game - "Inside Job," as Trapped! calls it - provides a visceral thrill akin to beating a particularly difficult level of your favorite video game.
The first escape room games involved finding the keys and combinations to a series of locks by solving puzzles, but they've become more elaborate.
Bank heists, Egyptian tombs and prison games have become common and props often play a large role. The "Inside Job" game at Trapped! requires players to use a fishing pole, and Lockdown Cleveland's Egyptian tomb game involves a wooden staff.
With the rooms proliferating throughout the Cleveland area, here's a closer look at these businesses, who owns them, who patronizes them, and what the future holds.
WHAT ARE ESCAPE ROOMS?
An escape room game puts patrons in a confined space and gives them a set amount of time, typically an hour, to escape by solving a series of puzzles.
The theme of each game varies, but they include mystery, horror and adventure.
A game inside the Trapped! location in Cleveland Heights features an underground prison lined with (fake) dead bodies. It gives customers an hour to escape before an (imaginary) chain saw-wielding serial killer returns.
Perplexity Games in Ohio City includes a mystery-themed game and tells patrons they must find evidence of corruption in City Hall before workers return from their one-hour lunch break.
Lockdown Cleveland has an Egyptian tomb game that tasks players with escaping from a series of chambers with the Book of Life.
WHERE DID THEY COME FROM?
Escape rooms began in the digital realm as online video games.
"A lot of people have played them on their phones or their computers," said Perplexity Games owner Diana Molchan, who researched the history of escape rooms before opening one. "You're in a room you can't get out of and you have to click on things and find objects and solve little puzzles" to escape.
"Then someone got the great idea to turn them into real-life games," Molchan said.
That someone was SCRAP Entertainment, which opened the first escape room in Japan - titled "The Real Escape Game" - in 2007. The rooms multiplied across Europe and Asia from there, and SCRAP opened the first U.S. escape room in San Francisco in 2012.
Trapped! was Greater Cleveland's first. It's flagship location in Cleveland Heights opened its doors last year.
"They're all over the country now," said Trapped! co-owner Alan Applegate.
Escaperoomdirectory.com lists more than 1,000 in the United States, though the constantly updated list is often incomplete.
"As near as I can tell there are 1,500 in the United States," Molchan said.
Many of them have popped up in the last two years in cities as big as New York and towns as small as Fredericktown, Ohio (population: 2,482).
Molchan's family got the idea to open an escape room in Cleveland after her husband and son played an escape-room game on a trip to Houston and came home talking about how much fun it was.
Applegate told a similar story. He played an escape room game in Toronto with his two teenage sons on a spring break trip.
"I was so impressed with how much fun it was, and being a lifelong Clevelander, I knew it would be something fun to bring to Cleveland," he said.
Applegate said his sons helped him design the games at their first location in Cleveland Heights.
They now have a team of designers coming up with the games, fellow Trapped! co-owner Ryan Brown said. They also build their own props.
ARE THEY SUCCESSFUL?
Escape rooms in Greater Cleveland continue to expand. Trapped! recently cut the ribbon on its second location in Middleburg Heights and hopes to open a third location in Willoughby next year.
Lockdown Cleveland has two games, and plans to open a third to accommodate more customers.
Perplexity Games hopes to open its second room - this one will be steam-punk themed and fits perfectly with the industrial feel of the building in which it is housed - in the next few months.
Evilusions, a Willoughby-based manufacturer that provides props to haunted houses, started supplying props to escape rooms a few years ago and has seen the business explode.
"Two years ago there might have been a dozen," said Brian Warner, a designer for Evilusions. "Now there's more than 1,000 (in the United States). Every day someone is trying to open up another one. Some people have actually referred to it as a gold rush."
Warner said part of the draw is what business owners see as a relatively low setup cost. All one needs to start an escape room is space, props and a handful of employees.
Brown and Applegate said they came up with the concept for their first game in Cleveland Heights in April 2015 and had the room open the following July.
"We've opened another (game) every two to three months after that," Applegate said.
Marketwatch.com described escape rooms as "unbelievably lucrative" in a July 2015 headline. Although the same article cautioned that it isn't yet clear if the business is sustainable over the long term.
Warner added that anyone considering opening an escape room needs to understand that a lot of hard work goes into them.
But local escape room owners said they're in it for the long haul.
"I see this as a new national pastime," Trapped! co-owner Brown said. "Ten years from now, they'll be all over the country and we'll have a new industry."
WHO'S PLAYING?
Escape rooms are particularly popular as a corporate team-building exercise, which escape room owners call their bread and butter.
Beachwood-based accounting and consulting firm Zinner and Co. recently gave employees the chance to try an escape room on a corporate retreat.
"We had a number of employees that talked about having done them with family and friends," Zinner and Co. managing partner Robin Baum said.
"Team building gets a bad rap," she said, explaining that employees sometimes view such exercises as tedious and unnecessary. "But there was no feeling of that in this activity. It was really a joy to do."
Zinner & Co holds a regular business retreat and asks employees to spend half the day in a business meeting and half the day on an activity.
Perplexity Games accommodated them with meeting space for their work activities, and then let the employees try its game when the business portion of their day was finished.
Many customers learn of the escape rooms through word of mouth, but an escape room-themed game show on the Science Channel - entitled "Race to Escape" - provides a potent advertisement.
"We've watched the show quite a few times," Julie Cobb of Cleveland said after she and her two sons finished "Room 9," a haunted hotel room game at Lockdown Cleveland.
Cobb and her friend Julie Lisseki, also of Cleveland, said they decided to try Lockdown because it is close to their church. Both women took their two sons with them when they played on a recent Friday.
The Cobbs and the Lissekis managed to solve Room 9 - which puts players in a haunted hotel room and requires them to find the keys and combinations to a series of locks - with around 10 minutes to spare.
They were rewarded by having their picture taken in front of the Lockdown logo. Like many Escape rooms, employees put pictures of the winners on Lockdown's Facebook page.
Room 9 has a success rate of around 45 percent, Lockdown employees said. That figure is close to the industry average success rate of 41 percent.
Information from: cleveland.com, http://www.cleveland.com