Firefighters on scene of large barn fire in Wood County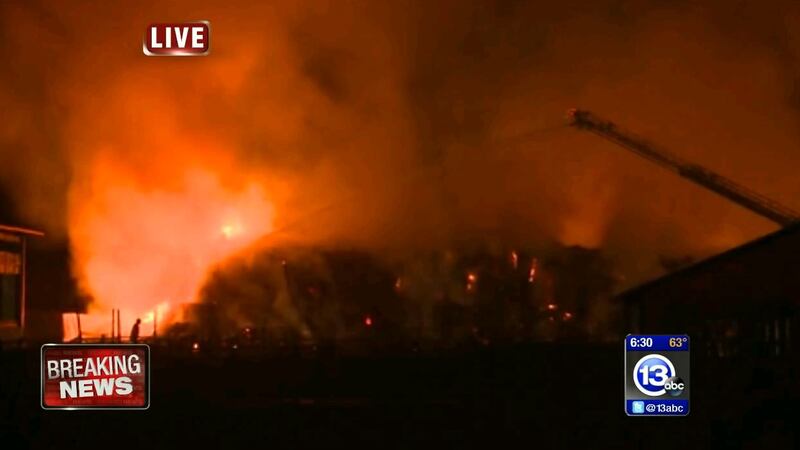 Published: Sep. 23, 2017 at 6:33 AM EDT
Firefighters from across Wood County are on the scene of a tenacious barn fire.
Flames were reported just before 3:00AM on Devils Hole Road.
There were no immediate reports of injuries, and no animals or livestock in the barn.
The barn is used to house bales of hay.
Among the fire departments helping to contain the flames are Bowling Green, Troy Township, Allen and Clay Township, Center Township, Lake Township, Pemberville, Perrysburg Township, Bradner and Wayne. Many are supplying tanker trucks, that are bringing water to this rural area, which does not have fire hydrants or water lines.