Jeep Fest 2018 expected to draw at least 60,000 fans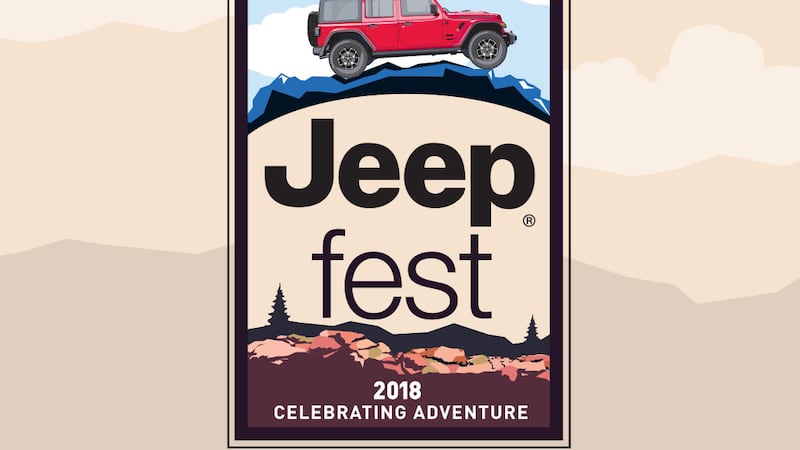 Published: May. 15, 2018 at 3:02 PM EDT
Toledo will be transformed into "Jeep City" the weekend of August 10-12 for the second Jeep Fest.
On Tuesday, organizers released a map of the All-Jeep parade route. It will start at the corner of Lafayette Street and turn onto Summit Street past the Seagate Centre to Jackson Street. Organizer Jerry Huber told 13abc "when the parade route ends at Jackson, then we'll be parking between 1,000 and 1,500 Jeeps back in the city streets which are closed... filled with diagonally parked Jeeps from all over the United States."
Organizers say the economic impact is expected to exceed $3 million. 13abc is the official television station for the Jeep Fest parade which will be broadcast live on 13abc.
Events kick off Friday, August 10 with a Jeep Off-Road Course Welcome Party. At 6:30pm a Kick-Off Concert featuring KC and the Sunshine Band takes place at Promenade Park.
In addition to the 11:00am Saturday parade, an All-Jeep Car Show will take place downtown including a Kid's Zone hosted by Imagination Station along with live bands and entertainment. Saturday evening entertainment happens at Hensville with details to be announced later.
On Sunday morning, Run Toledo hosts a 4 mile run and one mile walk as the All-Jeep Car Show continues from 11:00am until 1:00pm. Closing ceremonies are scheduled for 12:30pm Sunday.
Presenting sponsors for Toledo Jeep Fest are ProMedica and Dana. The first Jeep Fest parade held in 2016 drew an estimated crowd of 30,000 and celebrated the 75th anniversary of the Toledo-built Jeeps.
13abc.com will update Jeep Fest with additional information as new details are revealed.