Life or death: A tale of two addicts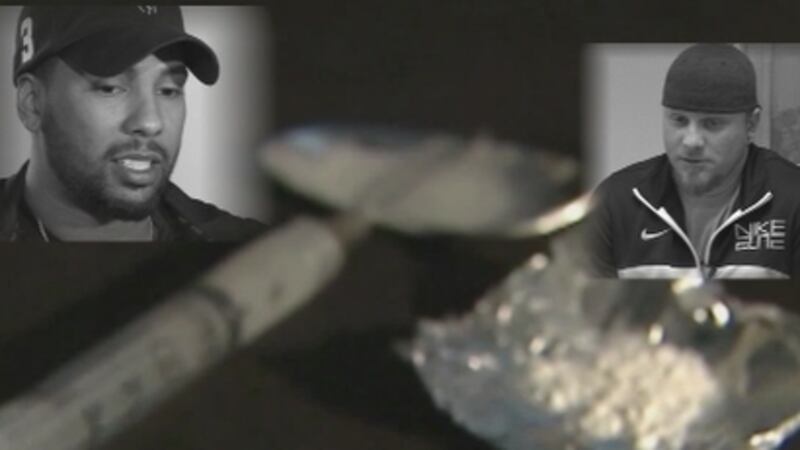 Published: Feb. 23, 2017 at 11:00 AM EST
The heroin and opioid crisis seemed to come without warning. There was a sudden upsurge in opioid overdoses and opioid deaths around northwest Ohio and southeast Michigan, at least 300 alone in Lucas County last year. But the experts say this should not have come as a surprise.
For years, pain management was a top priority. Prescriptions for painkillers were written liberally, leading to a rise in the number of people using opioids. For some, it was impossible to quit the drugs. And addiction did not discriminate. It was happening across demographic, ethnic, and economic lines.
Two young men from the Toledo area are prime examples. Both came from stable middle-class homes. Both were well-educated and popular. Both became addicts.
"I tore my rotator cuff one day in practice; had a minor surgery and walked out with 90 percocets," said former University of Toledo baseball player Matt Bell. "I had a 90 day supply and it was gone in like a week."
That is all it took to make Bell an addict. After a while, the prescriptions stopped. He moved on to other drugs, finally trying heroin. It was cheap and easy to get.
"To an addict, that's a win-win," Bell said. "It was a no-brainer, and I wasn't going back to pills."
Rick Lavalley had a similar story. He was a graduate of St. Francis de Sales High School, a good student, and a star hockey player. Like Bell, he was prescribed opioids after suffering an injury. He took opioids for two years before realizing he was secretly an addict.
"Nobody had any idea, nobody had any idea," said Lavalley. "I knew in my head I didn't need the painkillers."
Both Lavalley and Bell went through the up and down struggle of addiction and rehab. It lasted a decade. Both tried to get clean several times.
"It's like Dr. Jekyll and Mr. Hyde, it's like a monster; it was total self-destruction" Lavalley said.
Bell actually spent five days in a coma after overdosing: "Machines at Toledo Hospital were keeping me alive."
While both men wanted to get clean, they both knew it would involve painful withdrawal.
"You get the cold sweats, your bones feel electric. Your bones want to jump outside of your skin. You're curled up in a little ball and you are throwing up and you're wanting to die," Lavalley told us.
Through counseling, medical care, and sheer will Lavalley and Bell were able to overcome their addictions.
But, that is where their stories take drastically different courses. For one of them, the path led to recovery and the day to day fight against addiction. For the other, it led to tragedy and a deadly outcome.
Their stories are some of the many that will be told in the 13abc Action News Special, "From Heroin to Hope" tonight at 7:00 PM.