Local cockatoo that was slated for euthanasia stars in national commercials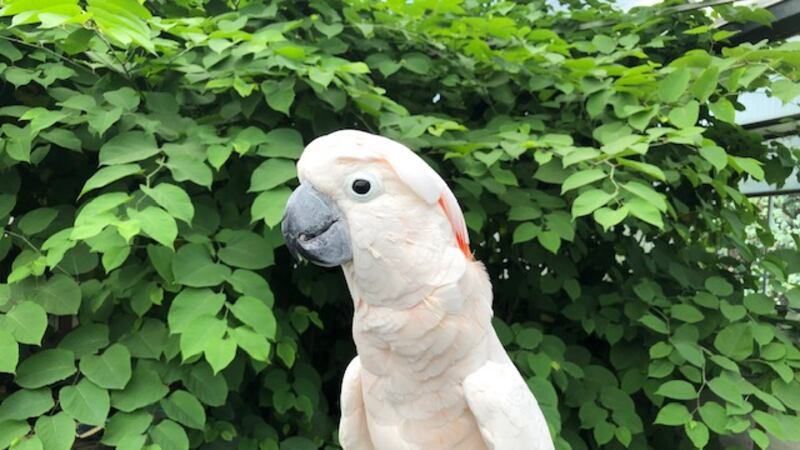 Published: Jun. 12, 2019 at 4:37 PM EDT
There's a local connection to several national commercials. Stanley Steemer is running a series of spots involving animals, and one of the stars is from Sylvania. He's a cockatoo named Rocky.
Rocky had a rocky start in life. In fact, he wouldn't be here today without the dedication and training skills of Lara Joseph. She saved Rocky 13 years ago.
When the two first met, Rocky was scheduled to be euthanized. He had a number of behavioral issues. He would bite as well as lunge and fly at people. After intensive training, Lara was able to change all that.
Lara is the owner and a professional animal trainer at The Animal Behavior Center. When Lara first got a call about Rocky doing a commercial, she thought it was a joke. Turns out it was truly someone from Stanley Steemer calling to see if Rocky would star in several commercials.
Lara and Rocky spent several days on set in Columbus filming four different commercials. She says Rocky loved every minute of it. She adds that every time Rocky heard the word rolling, he would run to the set because he loved all the attention.
Staff and volunteers at The Animal Behavior Center are extremely proud of Rocky. Karen Pratt is the manager of the center and she says he is a happy bird with a huge personality.
Rocky is just one of many animals that have been helped at the center. Lara does training work around the country and the world. She trains all kinds of domestic and wild animals including alligators, giraffes, primates and special needs animals.
We've posted a link to the center's website.