Local sailor killed during WWII to be laid to rest in Findlay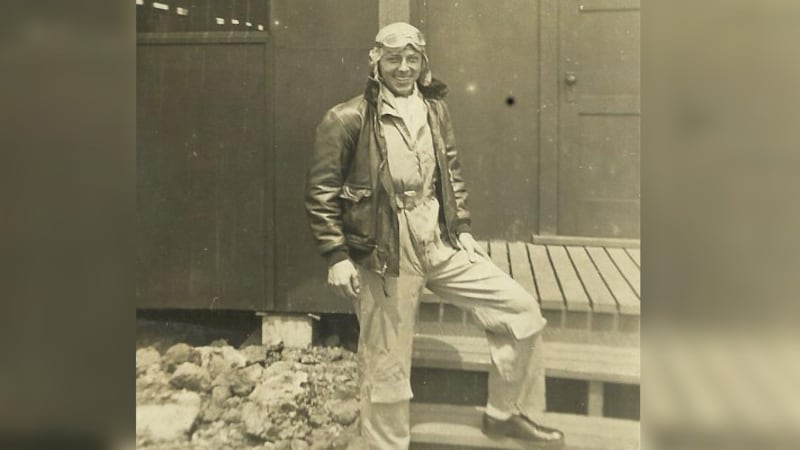 Published: Mar. 27, 2018 at 2:10 PM EDT
A local sailor killed during World War II will be laid to rest with full military honors.
The Defense POW/MIA Accounting Agency (DPAA) announced Tuesday that the remains Navy Reserve Aviation Ordnanceman 2nd Class Ora H. Sharninghouse, Jr., 22, of McComb, Ohio, were recently accounted-for from World War II.
On Sept. 8, 1944, Sharninghouse was a member of the Navy Torpedo Squadron Eighteen (VT-18), USS Intrepid, on a bombing mission against Japanese positions on Babelthuap Island, Palau. As the aircraft reached the target area, the pilot began a dive near Bokerugeru Point and the crew released its 2,000-pound bomb. While attempting to pull out of the dive, the bomb hit an ammunition dump and exploded. The explosion tore the tail from the aircraft, causing it to crash off-shore. Sharninghouse was reported missing in action.
After combat operations in the area ceased, the American Graves Registration Service- Philippine Command traveled to Palau to investigate and attempt to recover missing service members. No record of the crash site was found.
In 2005, BentProp Project, a nonprofit NGO of volunteers who work with DPAA in the Republic of Palau, located a piece of the starboard wing of an aircraft near Bokerugeru Point. Subsequent investigations located the main body of the aircraft offshore.
In 2014, possible human remains were located within the main body of the aircraft, and sent to the Central Identification Laboratory for analysis.
In April 2015, a DPAA Underwater Recovery Team excavated the site and recovered additional remains and material evidence.
To identify Sharninghouse's remains, scientists from DPAA and the Armed Forces Medical Examiner System used mitochondrial (mtDNA) and autosomal (auSTR) DNA analysis, which matched his family; anthropological analysis, which matched his records; and historical evidence.
Of the 16 million Americans who served in World War II, more than 400,000 died during the war. Currently there are 72,948 service members (approximately 26,000 are assessed as possibly-recoverable) still unaccounted for from World War II. Sharninghouse's name is recorded on the Walls of the Missing at the Manila American Cemetery in the Philippines, an American Battle Monuments Commission site, along with the other MIAs from WWII. A rosette will be placed next to his name to indicate he has been accounted for.
Ordnanceman will be buried April 7 in Findlay, Ohio.