Local students get behind the wheel for life-saving lessons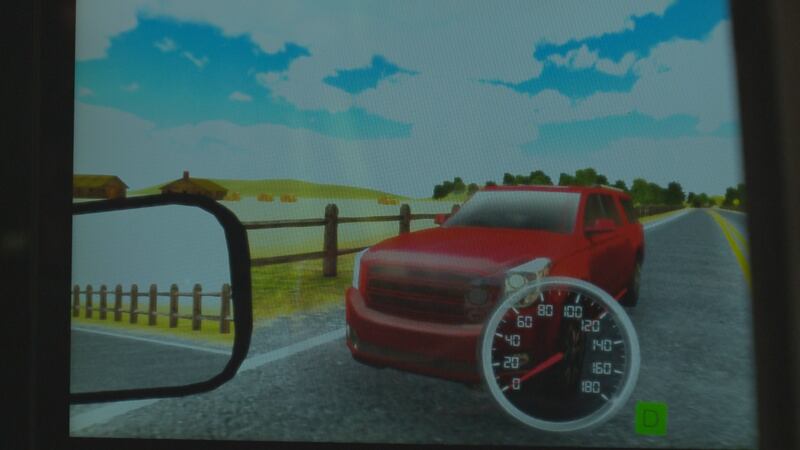 Published: Sep. 13, 2018 at 4:44 PM EDT
Experts say distracted and impaired driving are the main reasons behind the majority of accidents here in America. Statistics show every two minutes someone is hurt in an accident that involves drinking and driving. According to The National Safety Council, 1.6 Million crashes every year are linked to cell phone use.
The Arrive Alive Tour aims to change those numbers with a high-tech simulator. The simulator made a stop at Lourdes University today.
The simulator allows people to experience impaired or distracted driving in a controlled environment
Max Vanderwater is a safety ambassador for Arrive Alive and he says the concept is simple, "OK my friend, today we'll be putting you behind the wheel drunk high or texting. You choose."
Here's how it works,"You see the road in front of you. There are vehicles coming at you. You hit the gas and the brake pedals, there are blue tooth sensors for those. The steering wheel works too. What we do is make the car high or drunk by adding steering delays, blurred vision and flashing lights."
19-year-old Kennedy Adams got behind the wheel of the simulator and tried all three scenarios, "Because I am a competitive person I was thinking there was no way I'm crashing. I definitely did. This was eye-opening for sure."
Kennedy says the experience was intense, "Everything was super blurry for the drunk driving scenario. I was squinting trying to fix things. Before I knew it, a little movement in the steering wheel turned into exaggerated movement, and I was in the grass. There were cars in the other lane coming at me and then it was too late."
Max says the results of events like the one at Lourdes today have been rewarding for everyone involved, "Some people sit down in the car with the goggles in their hand saying why do I text and drive? They say they didn't realize just how much danger they are putting other people in."
That's the exact message Kennedy walked away with today, "Getting behind the wheel is not just about you. It's about your future and other people's future .It's not just about you." An important lesson for anyone to learn before getting behind the wheel.
The Arrive Alive tour makes a stop at Springfield High School Friday.