Local woman says she was sexually assaulted by Bill Cosby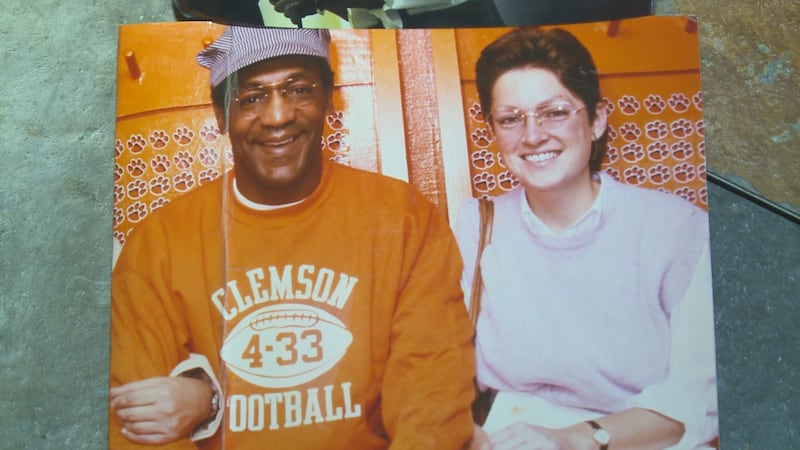 Published: Apr. 23, 2019 at 5:53 PM EDT
It's a story that made national headlines for years. After building a persona as a model husband and father for decades, Bill Cosby was found guilty of sexual assault last year. A local woman says she is one of his victims, and her story is part of a newly released book.
Patte O'Connor told us she was working at Clemson when she met Cosby in 1984. He was there for homecoming, and she was assigned to pick him up at the airport and bring him back to campus before his show.
Patte believes she was drugged and sexually assaulted by the star.
It's a deeply painful chapter in her life that she didn't talk about much until recently. She's hoping her story can help others,"When he was convicted, it was a victory for me and all his other victims."
Patte grew up in the Toledo area. She went to college and graduate school in northwest Ohio. One of her first jobs was at Clemson where she was the Assistant Director of Student Activities. She was asked to pick Cosby up at the airport before his show. She thought they would tour campus, but he wanted to go to his hotel room.
She says at first they had a nice conversation, "He made me feel like I was his friend. We talked about education and philosophy. We talked about deep subjects right off the bat. We weren't talking about things like the weather or the Clemson football team."
She says he offered her wine and other drinks in the hotel room. She quickly did not feel well. Patte says she remembers Cosby kissing her, and then she then blacked out. She says she didn't wake up until she heard the phone ringing, "I didn't know who I was, where I was, the room was dark. My boss was yelling where are you because we were late."
She did not file charges in connection with the case saying no one would have believed her story, "It was a different culture back then. I compartmentalized, I disassociated."
Patte says when she began hearing other stories about Cosby, she realized she wasn't alone, "It was shocking and frightening. It made me feel awful and angry."
After all these years, it is still understandably difficult for Patte to talk about that day in 1984. She's sharing her story in hopes of helping others, "Jane Doe has a face. Jane Doe is Patte O'Connor. I no longer have a victim mentality. I just turned 60 and this is a new decade. I have a new life, and it's a new me. If I only help one person it is worth it. I want to be of service to others."
Last year Cosby was sentenced to spend three to ten years behind bars.
Chasing Cosby is the book that feature's Patte's story. It went on sale Tuesday.