Migratory Bird law stripped of its bite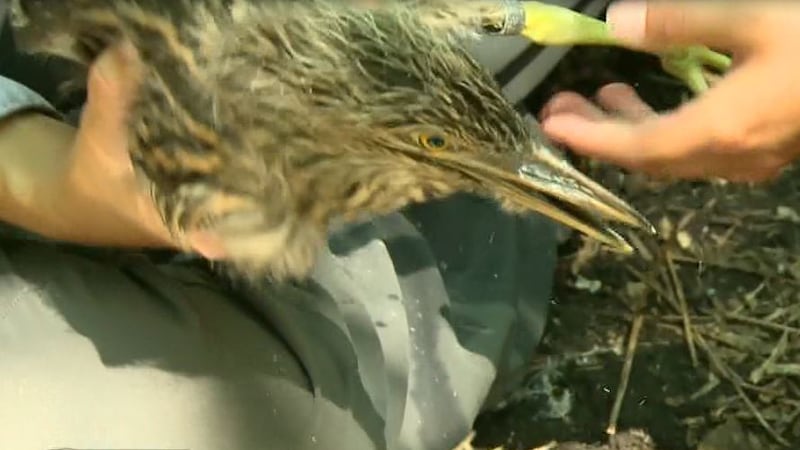 Published: Oct. 25, 2018 at 4:47 PM EDT
A federal law that's been on the books for 100 years has lost its teeth. It's called the Migratory Bird Treaty Act and it has local bird lovers worried.
15 million dollars was put in at Howard Marsh to restore bird habitat and then attract birders. Now some advocates are concerned that if the birds disappear, so will our tourism dollars.
"Local people should care because natural resources and birding tourism is such an important part of our community's economy," Kimberly Kaufman said. She is the executive director of the Black Swamp Bird Observatory.
"It's a big deal," Dr. Henry Streby said.
Dr. Henry Streby teaches this bird law in his ecology classes at the University of Toledo. The Migratory Bird Treaty Act has been around since 1918 and penalizes industry that are linked big bird death. That is if they don't follow the rules.
"If they do all those things and there is incidental take, we probably won't prosecute," Kaufman said of the government's previous opinion.
Last December that changed. A new legal opinion from the Department of the Interior made the threat of a hefty fine largely disappear. And that has big implications here in Ohio, for birds like the bald eagle or the tiny warblers. Those warblers add 40 million dollars to the local economy.
"It would no longer violate any law. And that nest would fail. And nothing could be done about it," Kaufman said.
Kimberly Kaufman of the Black Swamp Bird Observatory is hoping that change doesn't become permanent. Same for Dr. Streby.
"The current generation of students gives me a lot of hope. They do seem to think longer term," Dr. Streby said.
Both bird experts see the need to balance industry with tourism and our natural resources. However...
"This one just doesn't make sense, because there's really not an economic benefit to anybody. It's, like I said, just basically a stick in the eye to conservation," Dr. Streby said.