Musk admits to job stress, Tesla board may have to act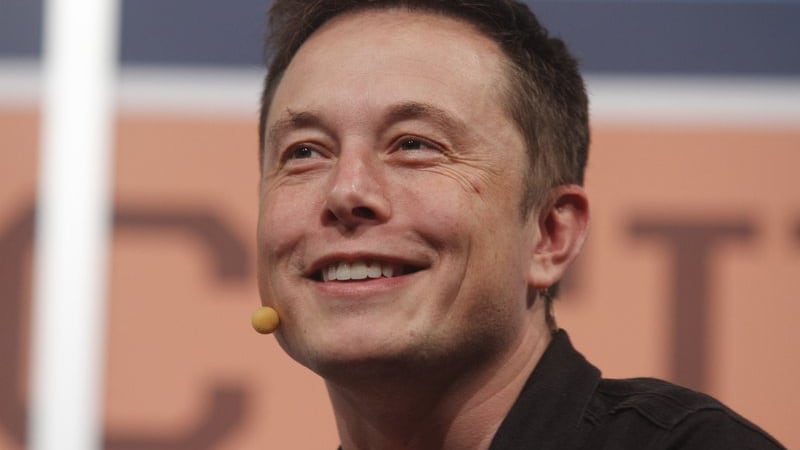 Published: Aug. 18, 2018 at 2:14 PM EDT
Elon Musk's erratic behavior was front and center again this week as the CEO of Tesla conceded that he's overwhelmed by job stress, pushing his electric car company's stock down and bringing pressure on its board to take action.
Musk's revelation, in a Thursday interview with The New York Times, came as government regulators are reportedly investigating whether his recent out-of-the-blue tweet about taking Tesla private violated disclosure requirements.
Now, experts say Tesla has reached an intersection where the board must decide the direction of its leadership. Among their suggestions: Remove Musk as CEO, permanently or via a temporary leave of absence, or appoint a No. 2 executive who could act as a steadying hand.
"It's kind of bizarre," said Charles Elson, director of the corporate governance center at the University of Delaware. "It's a drama we shouldn't be watching."
Tesla presents plenty of challenges for the top executive: It routinely loses money and is burning through cash as it ramps up development of its Model 3 sedan, a less-expensive electric car it hopes appeals to the mass market. A large number of investors known as short-sellers have bet against the company.
Musk has added to those pressures with lofty projections for profits and production that Tesla often fails live up to. Plus, the eccentric billionaire is the head of at least two other companies, including the rocket company Space X.
Musk admitted to the Times that the past year has been the most "difficult and painful" of his career. The newspaper reported that during an hour-long telephone interview on Thursday, an emotional Musk acknowledged that he was working up to 120 hours a week and sometimes takes Ambien to get to sleep.
Yet he said he has no plans to give up his dual role as Tesla's chairman and CEO.
"If you have anyone who can do a better job, please let me know. They can have the job. Is there someone who can do the job better? They can have the reins right now," he told the paper.
Tesla's board showed no sign of taking action on Friday. In a statement to The Associated Press, directors praised Musk's leadership, saying he had put hundreds of thousands of popular cars on the road, created tens of thousands of jobs and created significant returns for shareholders. Musk was not involved in crafting the statement.
Shares of Tesla Inc. tumbled about 9 percent, closing Friday at $305.50, their lowest level since Aug. 1. For the week, the company shares lost 14 percent, or $8.5 billion in market value.
Recent developments put board members in a difficult position because Musk, who entered Tesla as a major investor and built the company into a force that has changed the perception of electric cars, is the company's public identity.
But Erik Gordon, a University of Michigan business and law professor, said the board has a duty to shareholders.
"If the board does not get him out of this slot at a minimum on a leave of absence basis, I think the board is going to be seen by a lot of people who love the company as being derelict in their duties," Gordon said Friday.
The board has stood behind Musk despite some bizarre behavior. For instance, in a recent tweet he labeled a diver who aided in the cave rescue of Thai soccer players as a pedophile. He later apologized.
But a tweet Musk said he fired off on Aug. 7 while driving to the airport may force the board to act. In it, Musk said he had "funding secured" to take Tesla private. Investors pushed Tesla's shares up 11 percent in a day, boosting its value by $6 billion.
There are multiple reports that the U.S. Securities and Exchange Commission is investigating the disclosure, including asking board members what they knew about Musk's plans. Experts say regulators likely are investigating if Musk was truthful in the tweet about having the financing set for the deal.
Musk told the Times he stands by the tweet.
At a normal company, Musk, 47, would have been replaced already, Elson said. But Tesla isn't quite normal.
Elson said most of the company's directors have relationships with Musk, who owns about 20 percent of the company.
"At some point the board is going to have to assert its authority," Elson said. "They're at a point where they're going to have to distance their oversight from any prior relations."
But even if Tesla's board wanted to remove Musk as CEO, it would be dangerous to do it abruptly given how much faith investors have in Musk, said David Whiston, equity strategist at Morningstar. Even with this week's losses, Tesla's market value is $52.12 billion, slightly higher than General Motors.
"Without the cult of personality around Elon, they're just a cult of personality that's burning a lot of cash."
It's clear from the interview that Musk is overworked, and Whiston said the best course may be to bring in another executive to help with day-to-day operations. The challenge would be finding someone good at the job yet willing to work at a company so dominated by one person, Whiston said.
The Times cited people familiar with the situation as saying Tesla has been trying to find a No. 2 executive to help relieve some of the pressure on Musk.
Tesla's board earlier this week formed a special committee to evaluate proposals to take the company private. Tesla later disclosed that Musk had talked with the Saudi Arabia government investment fund about a deal.