New LED streetlights brightening one Toledo neighborhood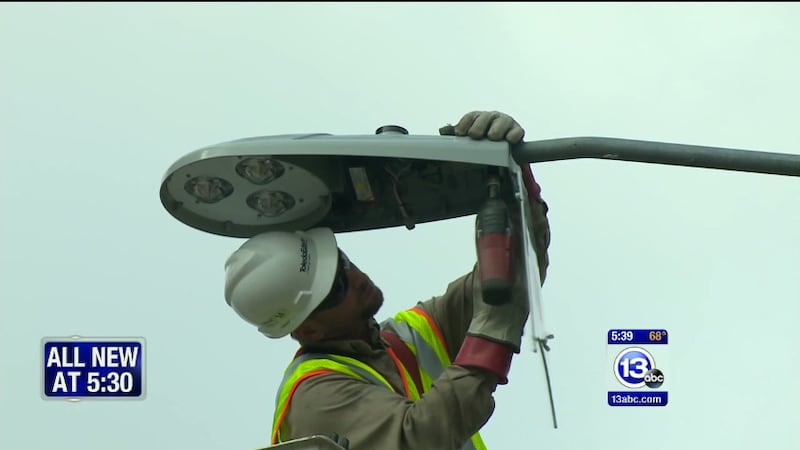 Published: Sep. 9, 2017 at 10:59 AM EDT
The streets on either side of Broadway near Western are about to become much brighter.
"Better light, brighter light and it's also more energy-efficient," says Dave Poska with Toledo Edison.
The utility company is retrofitting the streetlights in this neighborhood with new light emitting diodes, or "LEDs".
They're meant to last longer, cost less and deter crime.
"Well, it has to do with people feeling safe, secure," explains Baldemar Valesquez, head of the Farm Labor Organizing Committee, which is headquartered nearby.
Two hundred LED fixtures will now illuminate the neighborhood. The life-span of each fixture is roughly 20 years, twice the length of the previous lights.
Brenden Ottney says the new lights will make life better for his friends and family.
"So, it's kind of like a safer environment for us, you know," says Ottney. "You don't go outside and be harassed going to the store because someone wants to be drunk and yell something to you and you're by yourself in this dark neighborhood with no lights."
Now, roughly 8 square blocks in South Toledo will see new light and see more of the streets themselves when the sun goes down.
If the new lights prove effective, Toledo Edison and the Port Authority may expand the program to other parts of the city.