New hope for Lake Erie's algae problem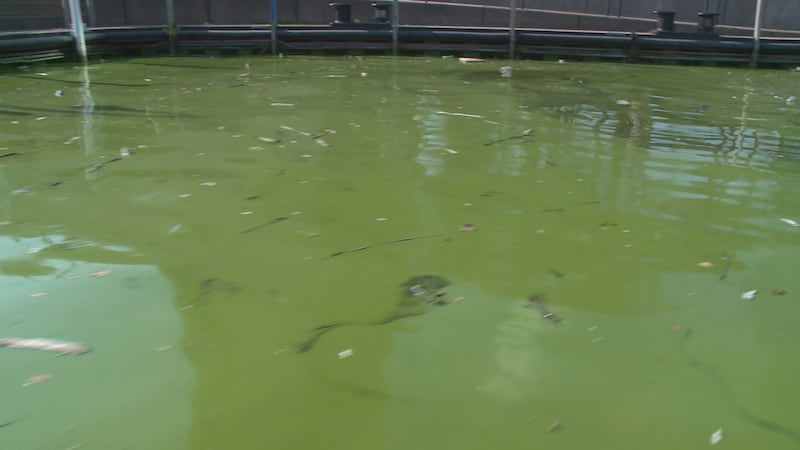 Published: May. 26, 2018 at 10:44 AM EDT
Lake Erie's algae bloom problem is no longer just a threat to Toledo. Now they happen all over the world and they aren't going away by themselves.
That's why teams from around the world have gathered in Canada to compete: all to find the answer.
So why Canada for a contest designed to help Lake Erie and run by a group from Florida? Well take a look at this canal next to a field. It's green months before our algae bloom even wakes up.
"We think these should be applicable technologies in any temperate climate, including Ohio, Michigan and other Great Lakes states," Dr. Tom Van Lent said. He's a VP at the Everglades Foundation.
Ideas go from gravity, to ceramics, to something called nanoparticles. That's Ed Weinberg's concept.
Ed had to fit his while project into a standard bright blue shipping container. After all, these can't take up much space in the real world.
"This is actually a commercially available product for arsenic that we're now using to rid our waterways of phosphorus," Weinberg said. His firm is called ESSRE.
And he thinks his chances of winning are good.
"Simple passive, no moving parts," Weinberg said. "It can actually run unattended. And that makes it low cost"
Phil Sibrell works for the U.S. Geological Survey in West Virginia, a state known for its coal mining. His big idea: use a byproduct from coal mining to scrub out the nasties from river and canal water.
"Our process is a very economical method of removing phosphorus. Which means that it could be applied to much larger volumes than say a process that uses a very expensive absorption medium," Sibrell said.
Loren Parra oversees the George Barley Water Prize for the Everglades Foundation. Think of this spring as the semifinals.
"From these ten teams, four will move on to the grand challenge which is stage four of the prize," Parra said. "And they will compete for 14 months somewhere in Florida. Those four teams we are hoping to award the 10 million dollars."
The 2,500 gallon phase ended May 24th and now the judging begins. It's all about what's most effective at removing phosphorous and what can be done at a realistic cost for adoption by a city like Toledo one day.