One dead after semi crash Wednesday morning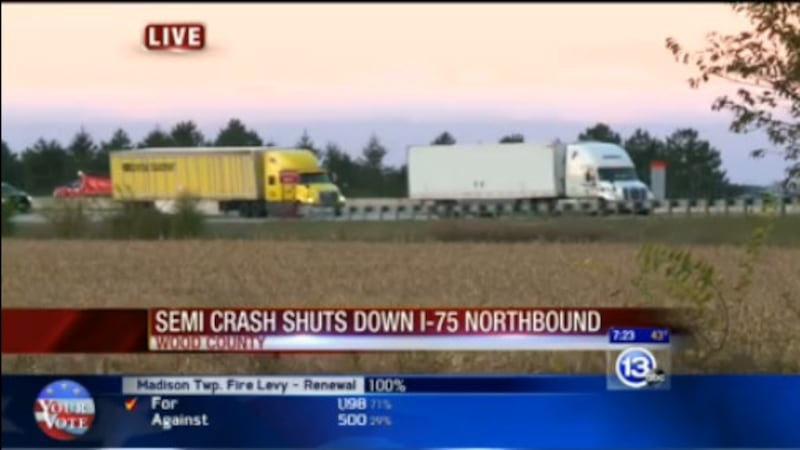 Published: Nov. 9, 2016 at 7:34 AM EST
Emergency crews report that one person is dead after a semi crash Wednesday morning.
The crash happened just after 5:30 Wednesday morning. The Ohio State Highway Patrol reports that the semi hit a barrier wall and pillars at the SR 582 bridge over I-75 in Wood County. A short time later, the semi burst into flames.
No other vehicles were involved in the crash.
NB I-75 was shut down for hours as crews worked to clean up the crash. Sr 582 was also closed for a time while crews checked the structural integrity of the roadway over I-75, since the semi struck the support structures of the bridge.