Party for local girl to raise money to find a cure for rare, genetic disorder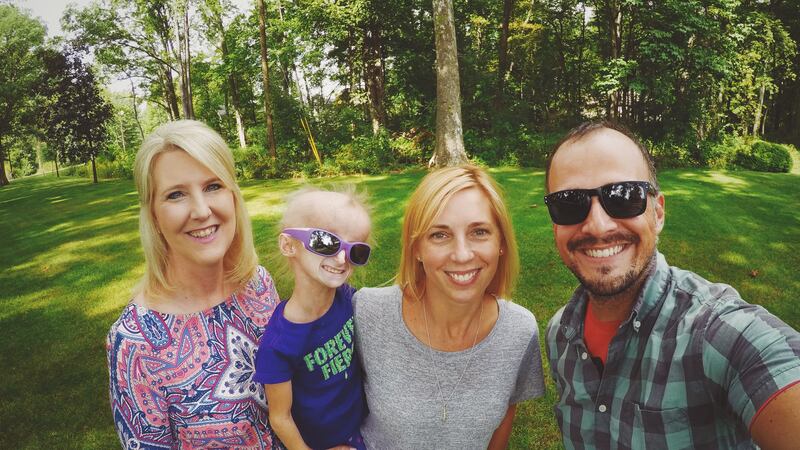 Published: Sep. 21, 2016 at 5:03 PM EDT
A fundraiser this week will raise tens of thousands of dollars to help fight Progeria, also called the rapid aging disease.The 6th annual Carly's Party for the Cure is Friday night.
We've been sharing the story of Carly and her family with you for the last five years. The party they host every year has raised a lot of money to fight the rare, genetic disorder. The hope is that the event will help find a cure in Carly's lifetime.
Like most kids her age, Carly loves to play. She spends a lot of time on her jungle gym, riding her bike and winning races.She's doing well in school "How old are you Carly? 6. What grade are you in? 1st.I go to Lial Catholic School." And she has a favorite class, "Math is your favorite subject? Yes! What's one plus one? Two. What's 5 plus one? 6. Four plus two? 6, Of course!"
Carly was diagnosed with Progeria in 2011 There are only 18 known cases in America and 130 worldwide. Her mother Heather says she's taking part in a new drug trial,"She ages 8-10 years for every year she is alive. She's six so you can imagine how she feels. Sometimes she has stiffness in her hands and her legs get tired. Her school is great. They make accommodations for her, like making sure she is not carrying heavy books or walking long distances."
Carly's Party for the Cure raises money for Carly Cares. It's a non-profit the Kudzia family started to fund research that could one day unlock the mystery of Progeria and to help others living with the disease. In addition to making donations to the Progeria Research Foundation they also hosted a camp for Progeria families, "Six years ago our goal was to get a cure, but I am a realist and I don't know if it will happen in her lifetime. I think it could and I hope so. In the meantime, our mission is to help other families with Progeria and to live like crazy."
Heather says the hope is to also host a rare disease workshop here in Northwest Ohio, "Progeria is not a huge population, but there are other similar rare diseases that attack the same pathways or genetic mutations.We hope to have a workshop here.We would also like to have some of the research that is being done moved to our area."
One family's quest to find a cure and help others along the way, "I truly believe everybody is here for a purpose.My purpose is to help impact children and their families with rare diseases like Progeria. Carly's purpose is to touch people in our community and she's certainly doing that."
Carly's party for the Cure is Friday night at The Pinnacle in Maumee. Doors open at 7.There will be music, a raffle and silent auction. Tickets are $30 in advance and $35 at the door. We've posted a link.
The hope is to raise about $75,000. Once again, it will all go to research and programs to help children with Progeria and their families.