Phoenix Theatre gets expansion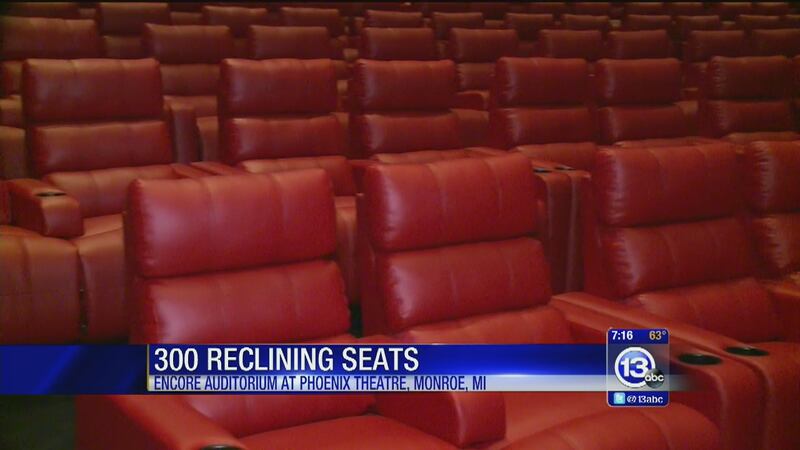 Published: Aug. 21, 2016 at 11:43 AM EDT
The Phoenix Theatre at the Mall of Monroe has been undergoing a major new expansion.
It is set to open this upcoming Thursday, August 25, 2016.
The new auditorium has 300 seats and they all recline.
Not only do the seats lean back, they also extend underneath to prop up your legs and feet.
This is all the brain child of Cory Jacobson, who owns Phoenix Theatres.
He tells us these new auditoriums in Monroe are his dream come true.
"It's what I've been dreaming about. I mean, I've been in this business since 1978 and it's what I've wanted to do since I was literally a kid. And here we are. It's just amazing to me. I feel terrific."
To make room for the new Encore Auditorium, the Phoenix Theatre took out the food court in the mall.
They also bumped up the ceiling by 35 feet.
The screen is more than 30 feet tall and 60 feet wide.
There will be no up-charge for movies.
A ticket is still $5 everyday before 6:00PM