Phoenix Theatres launches heated seats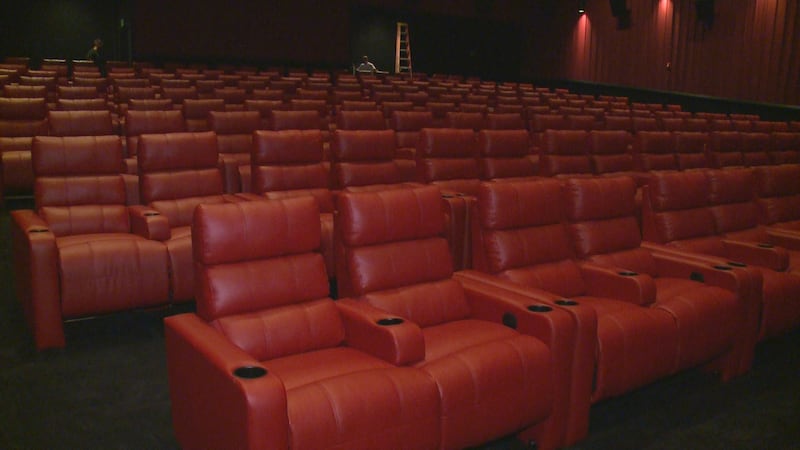 Published: Nov. 2, 2018 at 12:45 PM EDT
Have you ever felt cold at the movies?
One theater chain in Michigan is heating up more than your popcorn.
Phoenix Theatres has installed electric heating elements in every seat at its three locations, including the cinema complex inside the Mall of Monroe.
The heaters were added to the chain's signature red electric recliners, which are operated by the users who can adjust the seats with the push of a button. The chairs also automatically extend footrests.
Phoenix Theatres rolled out the automatic recliners four years ago and replaced the existing seats in all 24 auditoriums. Ten of those auditoriums, including the 300 seat Encore, are at the Mall of Monroe.
Every seat will now have a 3-setting heating function, allowing the users to adjust the temperature.
The company touts it as the first theater chain in Michigan to have heated reclining footrests in 100% of its auditoriums.
In a news release, Phoenix Theatres' owner Cory Jacobson is quoted as saying, "We first introduced reclining seats in our theatres in 2014 and the ability to personally adjust the temperature of your seat offers an entirely new level of comfort. The customers have taught us a great deal about what they want to experience on their entertainment leisure time and amenities that provide 'living-room comfort' are at the top of the list."