Restaurant Week Toledo 2019: Student Programs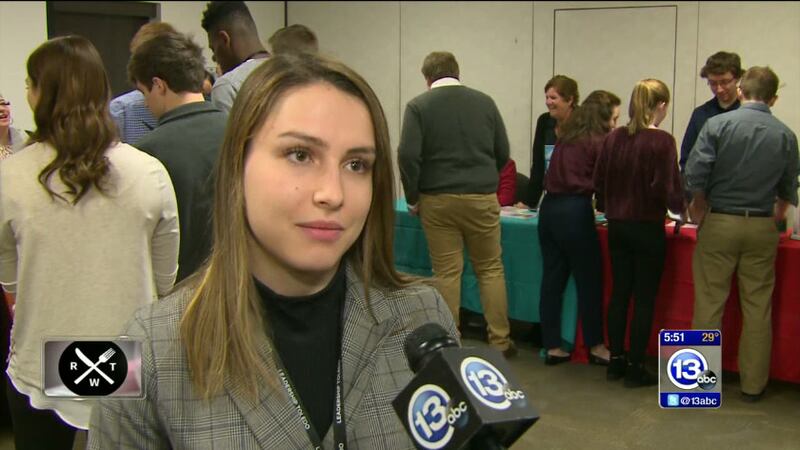 Published: Feb. 16, 2019 at 11:25 AM EST
This may look like a seminar for young professionals, but those here are younger than you might think.
They're all high school Sophomores.
More than 50 of them from 30 local schools are inside the world headquarters of Dana.
They're learning real-world business skills: Resume Building, Check Writing, Handshakes.
It's all a huge boost to their confidence.
"This program for me has been like a life-changer," articulates Amaia Ham, a Sophomore at Toledo Early College High School. "I am a pretty shy and nervous person, and so, being able to connect with other young minds and grow."
If you're wondering, "How can we help these leaders of today learn these leadership skills?" The answer is Restaurant Week Toledo.
Restaurant Week Toledo runs Feb. 25 - Mar. 3, 2019.
The menus of more than 40 restaurants will go live the week prior.
You can find those online in advance by clicking the link on this page.
Last year, the fundraiser brought in more than $80,000.
Now in it's 9th year, RWT is ready to raise the bar once again.
And the menu price is set to entice.
"You can everything from a $5.00 option going to, you know, a $45 three course meal at The Chop House, which is pretty unheard of," says Anna Toney of Leadership Toledo.
Proceeds benefit the tuition-free youth programs organized by Leadership Toledo, including the one at Dana.
"The dynamic that I think this program creates is so nourishing and it's awesome because I have not only learned several leadership techniques," adds Sophia Stone, a Sophomore at Ottawa Hills High School, "but I've also learned a lot about myself, personally, as a leader, which is awesome."
The kickoff party for Restaurant Week Toledo is Thursday, Feb. 21, 2019 from 5:00PM - 7:00PM at The Secor Building. Tickets at $40.00 and include food from 15 restaurants, beer and wine.