State grant money aims to fund Safe Routes to School program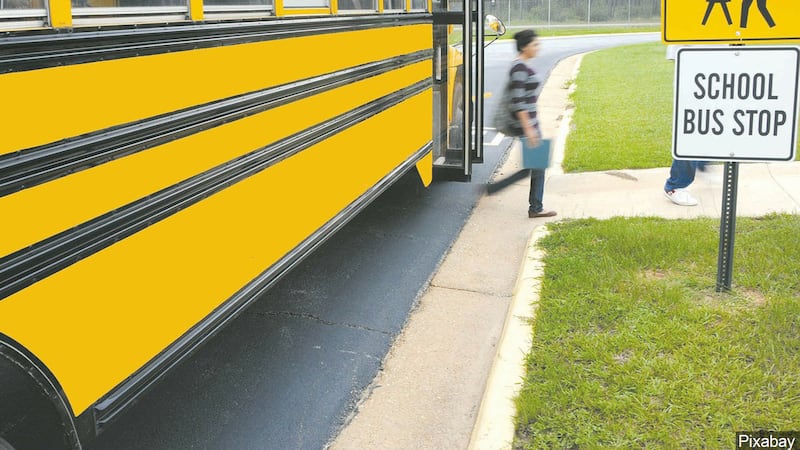 Published: Oct. 2, 2017 at 1:03 PM EDT
The Ohio Department of Transportation (ODOT) has selected the YMCA of Greater Toledo's Live Well program and the City of Toledo to receive grant money to keep students safe on their way to school.
The $710,000 grant from ODOT will support the Safe Routes to School program and active transportation throughout the city. According to the YMCA, $460,000 of the grant will go toward the Safe Routes to School program and the other $250,000 will fund the Active Transportation Infrastructures and Encouragement program.
A news release from the YMCA notes the City of Toledo will use this funding to upgrade crosswalks, improve sidewalks, install bike lanes and educate the community on safe active transportation.
Live Well Greater Toledo and Safe Routes to School will use the funding to support projects and programs for students in the Toledo Public School District focusing on pedestrian and bicycle safety. The YMCA says Safe Routes To School strives to create a community that supports and enhances safe walking and biking to school by focusing on the 6 E's—engineering, enforcement, evaluation, education, encouragement and equity—in an effort to make travel to and from school more safe and sustainable for the 40 Toledo Public K-8 schools.
Live Well Greater Toledo and Safe Routes to School programs include:
- Walking School Bus - An adult-led group of students follow a specific route, with identified stops along the way at which additional students join the group, and walk to school safely. The route is reversed in the afternoons.
- Walk and Roll Wednesdays – Students and families are encouraged to Walk or Bike to School on Wednesdays in an effort to increase physical activity and create a community that supports active transportation. Students are rewarded based on their participation.
- Bicycle Safety Education – Through a collaboration with Toledo Bikes! the SRTS program provides students with free bicycle safety checks, bicycle repairs, safety education and helmets in an effort to ensure the safety of students already biking to school, and to encourage students who bike to have a safe and operational bicycle. In some instances, if a bicycle cannot be repaired students are given a reconditioned bicycle.
- Bicycle Lock Loan Program - Schools will be provided bicycle locks to loan to students who do not have locks to secure their bikes in an effort to avoid bicycles from being stolen and to encourage students to ride their bikes to school.
- Walking and Biking Route Maps – Every student will receive a copy of a route map at the beginning of the school year identifying the safest route to take while walking and biking to and from school. A map has been developed for each of the 40 K-8 schools. It also provides pedestrian and bicycle safety
information.
- Your Move Ohio - Your Move Ohio is a joint effort of the Ohio Departments of Health and Transportation to encourage active transportation and educate all road users about safety across all forms of transportation.