Wauseon Fire Department receives life-saving equipment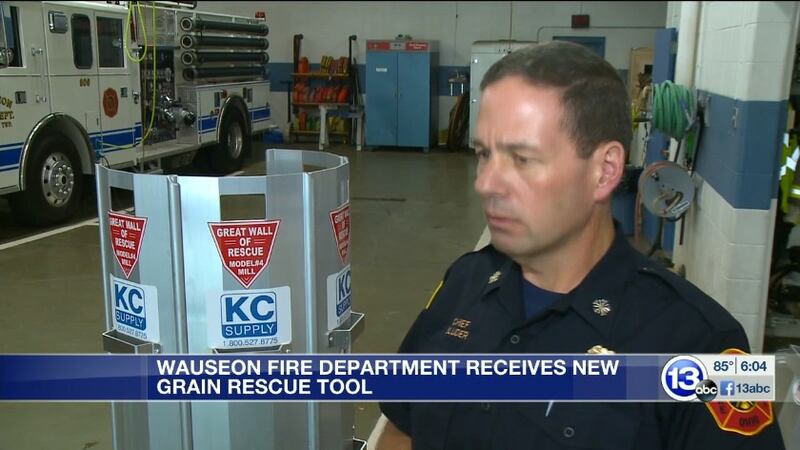 Published: Aug. 17, 2019 at 11:55 AM EDT
The Wauseon Fire Department has a new tool aimed at saving lives during a grain rescue. The "great wall of rescue" is pieces of steel that can connect and surround someone stuck in grain.
The idea is to stop additional grain from falling on the victim and relieve pressure to increase the odds of survival.
In Wauseon the fire department has relied on neighboring departments or private companies to assist with a rescue anytime a grain rescue occurs.
But time is key when it comes to getting a victim out alive. The Wauseon Fire Chief tells 13abc the "great wall of rescue" was awarded to the fire department through a grant from Nationwide Insurance.
This tool gives everyone throughout Fulton County a fighting chance, should an emergency strike.
If you would like to see the "Great Wall of Rescue" it will be on display during the Fulton County Fair starting August 30th.